- Geek in Heels -

https://www.geekinheels.com

-
North Korea is Strong…Oh So Very Strong!
Posted By Geek in Heels On

In Funny,Geek,Korean,Web |

No Comments
Don't believe me? Just take a look at the source code of the official webpage of the Democratic People's Republic of Korea: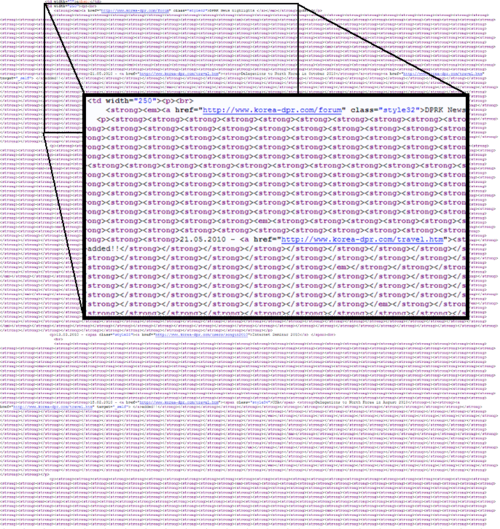 Via The Daily What.