It's confession time, boys and girls!
I don't particularly like the book The Devil Wears Prada. I don't think the movie was that great either (despite the oh-so-fab outfits). So why is it that I've read the book numerous times, and watched the movie more times than I would like to admit?
Are there any books or movies that have the same effect on you?
Anyhow, the reason I bring up this guilty pleasure of mine can be credited to an artist named Lisa Hanawalt. She has created a series of illustrations titled Rumors I've Heard About Anna Wintour, and it's pretty damn hilarious if I do say so myself.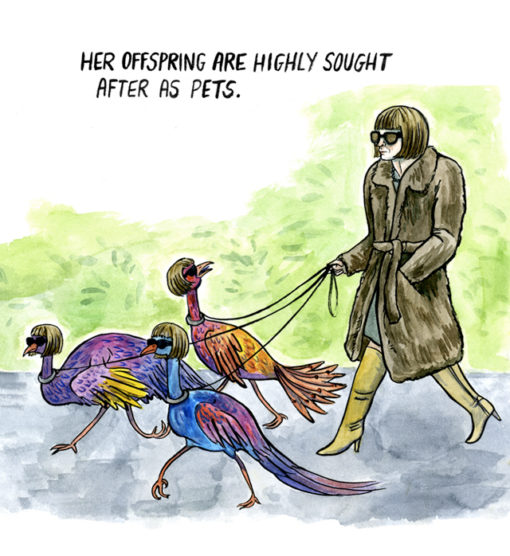 Click on over to the link for more so-insane-it-must-be-true rumors about the petite fashion icon!
Via NOTCouture.
P.S. — Did anyone watch the movie The September Issue? Was it worth 90 minutes of your time?
You may also like: