I am a self-taught designer and coder. With over 7 years of experience designing websites and print materials, I strive to make each project unique and perfectly tailored for your vision and requirements.
I am available for hire for the following services:
Website Design, Specializing in WordPress Blogs
All my websites are coded with HTML, CSS, PHP, and JavaScript. They are standards-compliant and cross-browser compatible. Although WordPress is my preferred CMS, I am also proficient with SquareSpace, Joomla, and Drupal.
A basic WordPress package includes the following:
a main page and 3 other pages (such as "About," "Contact," etc)
3 design mock-ups to choose from
up to 3 revisions after coding begins
an extensive document with details on how to access and make changes to your site, all the necessary information needed to keep the site up and running, etc
full email support for up to 30 days after the site goes live
Prices starting at $400.
Avatar/Character Illustration
All illustrations are made to the client's likeness and rendered in a requested pose, with up to 3 revisions after the first draft. Extra persons, pets, props, and backgrounds may be added at an additional cost.
Prices starting at $120. (Pets starting at $50.)
Photo Retouching
I will take all requests into consideration when retouching your photos, whether it be color correction, spot removal, line/wrinkle smoothing, or even some digital weight loss. 😉  You may also choose to specify the mood of the photograph, from soft and dreamy to sharp and confident. All photo retouching includes up to 3 revisions.
Prices starting at $20.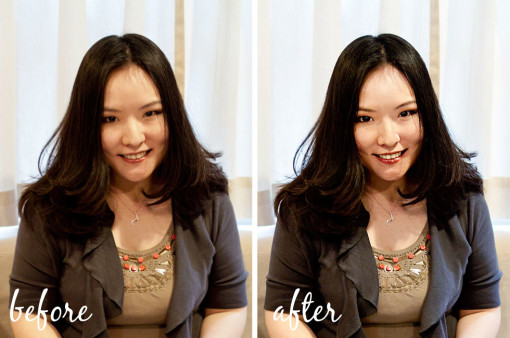 À La Carte
Additional services including, but not limited to:
WordPress migration/installation
Coding services
Identity/Branding product design (I will work with your preferred printer's specifications)
Digital greeting design (holiday cards, birth announcements, etc)
Website debugging
Basic programming training via Skype
WordPress training via Skype
Adobe products training via Skype
Prices starting at $20/hr.
More samples of my work, as well as references, are available upon request.
Would you like to request a quote? Please shoot me a message using my contact form!