New York photographer Tricia Messeroux recently recreated some of the best celebrity looks from the 2013 Golden Globes…using kids. Adorable, darling kids who could totally pass as the stars' younger selves (and have the attitude to match!). See for yourself: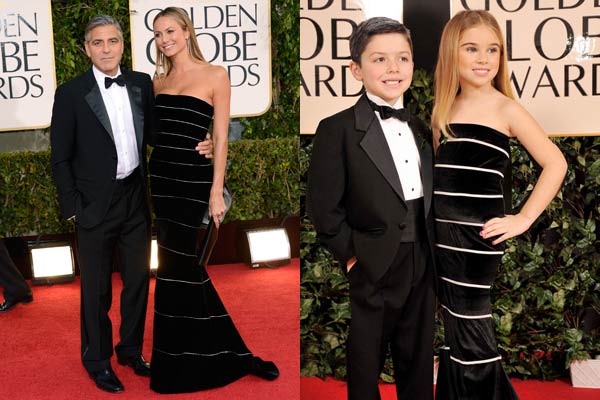 Messeroux has been photographing kids dressed as famous celebrities under her ToddleWood brand since 2008. Each picture is carefully propped, and the subjects costumed and positioned to recreate some of the most popular portraits and moments in celebrity culture, in addition to movie posters. I'm surprised I haven't come across these before, because the images from her website are amazing! Here are some of my favorites:
And, my favorite of them all:
Be sure to check out Messeroux's portfolio for more cuteness overload!
Via Pleated Jeans.
You may also like: