There is a couple who is very dear to me. They are some of the hardest workers I know — having immigrated to the states with two daughters and no money to their name, they worked menial jobs and saved every last cent until they were finally able to afford a business, and then a home. They are honest, upstanding citizens who are looked up to in their community and loved by many.
They seemed to have achieved the American dream.
Then things began to fall apart.
The man became a victim of a serious crime which cost him his life savings and retirement funds. Not only that, his credit (which was in the high 700s to low 800s) also became marred because the theft had stolen his identity as well. However, the man refused to press charges (which would help clear his credit history) because he knew that the theft had a family of his own — "He has no money to pay me back and they're sure to throw him in jail. How will his family survive then?"
Then came more troubles. The downturn economy which did no favors for their business. Medical problems. House repairs that needed to be addressed.
They began to fall behind on their mortgage payments.
Like many others in this situation, the couple sought a loan modification. The lending bank denied them with no clear explanation. The bank then began foreclosure proceedings.
The couple wanted to keep their home. They were more than willing to keep paying their mortgage — they just needed new terms for the loan so that the payments could be more affordable. (Their business is in a sector that has not recovered from the recession.) Considering that they obtained their 15-year mortgage before the real estate bubble when interest rates were still high, requesting to change the terms to 30 years and/or lowering the interest rate didn't seem too unreasonable.
They even hired an attorney to help them keep their home. And over the next ~1.5 years, they did everything that was asked of them: submitting endless amounts of paperwork, attending numerous court-mandated mediation sessions, etc.
But the bank — and I am not afraid to use their name here because they've been nothing but uncooperative over this entire ordeal: EVERBANK — seemed to have a mission from day one.
You see, this couple had been diligently making their mortgage for years and years and had built quite a bit of equity on their home. They had already paid off 4/5 of their mortgage, to be exact.
So the bank knew that if they foreclosed, they would be making money.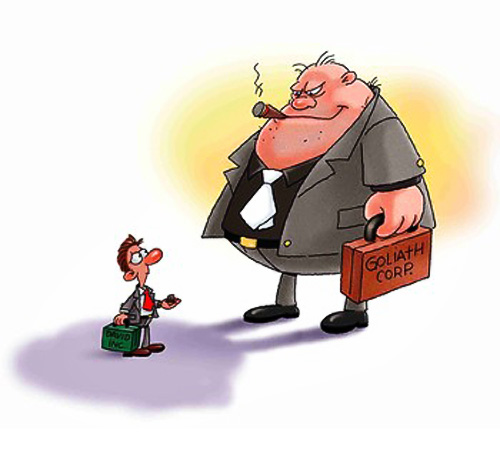 With the help of their attorney and the local court's mediator, the couple applied for a loan modification again. When EverBank denied the modification, the court asked why. They did not receive all the paperwork on time, they said.
The court asked that another loan modification application to be considered. Once again, EverBank denied the modification, this time, on the basis that the couple's income level was too high. When asked to see the figures that factored into that decision, EverBank revealed that they had added the couple's gross business income into the final number.
Even the court mediator was flabbergasted. "Why would you do that?" he asked. "Business accounts are separate from personal accounts. How much their business makes should have little to no influence on this decision — just look at their W2's!"
Things like this continued to happen. EverBank would "lose" paperwork the couple sent over. They would not supply the couple with paperwork they requested. And so on and so forth.
You know that the lending bank is being unreasonable when the court mediator continually berates them and apologizes for their behavior.
You know that the lending bank is being unreasonable when their own freaking attorney apologizes on their behalf.
"I like your family. I want you guys to keep your home. I want to settle this. But I can only do what they tell me to do."
This couple recently made a Hail Mary offer — a large down payment to "buy" a modification. (Believe it or not, this is legal.) Even their own attorney was confident that this would work.
But once again, EverBank refused. They said that at this point, for the couple to keep their home, only a reinstatement of their loan — which the bank knows the couple can no longer afford because they have all their financial statements — would be acceptable.
It was clear that EverBank only saw dollar signs as they pushed this home for foreclosure.
(EverBank is no stranger to "unsafe and unsound practices in mortgage servicing and foreclosure processing" — just look at this settlement!)
The couple looked to other lenders for loans and refinancing options. But due to their marred credit score, they were turned away everywhere. Besides, no bank was willing to touch the existing mortgage because the house was already in the foreclosure process.
The last thing that the court mediator told the couple was, "Once again, I am so sorry. There is nothing illegal that the bank has done. This is a case of your being punished for paying off so much of your mortgage and building a sizable equity on your home. There is nothing I can do for you."
The couple's attorney wants to discuss bankruptcy and foreclosure options.
It's always the worst when bad things happen to good people, isn't it?
You may also like: