Last night, The Daily What featured a children's chemistry set called Chemistry 60 which boasts "60 fun activities with no chemicals." Sadly enough, I was not surprised.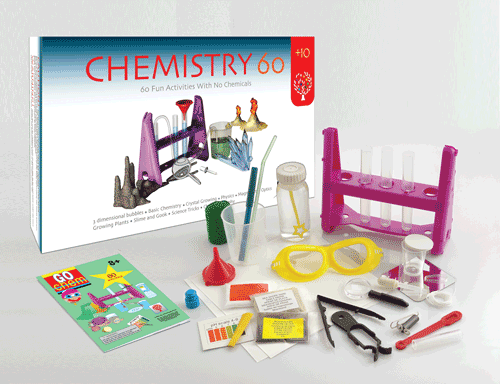 You already know my thoughts on this matter.
It's actually a pretty clever marketing technique when you think about it. Because most children's chemistry kits available to consumers today are quite similar to Chemistry 60 in that they do not contain any inoffensive, potentially dangerous materials (aside from small parts which may be considered choking hazards). By outwardly admitting — and boasting — its lack of actual chemicals, the manufacturer has gained substantial publicity of viral proportions.
You can be sure that J and I will be purchasing for our kids chemistry sets that contain actual chemicals.  🙂
You may also like: