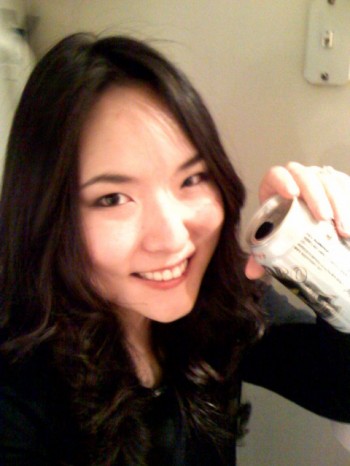 My legal name is 효진 (Hyojin), but you can call me Jenny. I was born in South Korea in 1980, moved to the states at the tender age of 7 and resided in New York since. After spending 6 years in Baltimore, MD where I attended school and remained for my first job, I returned to New York, aka the greatest city in the world.
Along with books, gadgets, spicy food, and art, my other interests include music (I have studied the piano and violin extensively…but also enjoy today's popular tunes), computers, boardgames, basketball (go Knicks!), football (Ravens!), karaoke, the theater, Star Wars, museums, video games, steak, and beer.
Other random tidbits:
My friends call me the queen of useless trivia and for good reason: I can kick your butt in Cranium or Trivial Pursuit any day.
I have seriously studied studio art, was accepted to some of the best art schools in the country, but decided to pursue art history instead. Needless to say, that didn't pan out and I ended up majoring in international studies.
That being said, my formal education has had no influence whatsover on my professional life. I previously worked in marketing and am currently a web designer/developer; I taught myself everything I needed to know for these jobs.
I can make the best 갈비찜 (kalbijiim, or Korean-style braised short ribs) in the world. Ask anyone.
I am a texbook ISFJ — a classic nurturer and supporter.
Yes, I am Mrs. Peony on Weddingbee.
I am a Christian. I believe in an one and all-powerful God who sent His only Son to die for us on the cross, and by this grace alone are we saved. As a Calvinist, I believe in the doctrines of pre-destination and total depravity. If you want to know more about my beliefs, I highly recommend that you check out Desiring God.
In April 2008 I married my best friend and partner in crime. I refer to him as "J" on this site. He is a fellow geek (software engineer by trade) and Star Wars lover, and I knew I had met my match when I discovered that he too is a NY Knicks fan. You can read about how we met here. Here is a picture of us on our honeymoon to Greece: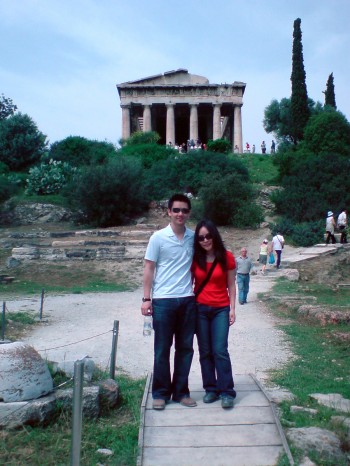 On September 30, 2010, we welcomed a baby girl into our lives: Claire Emmanuelle.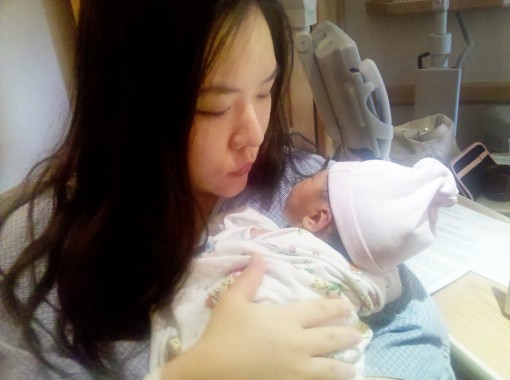 Just 13 months later, on November 1, 2011 (binary birthday FTW!), our second daughter Aerin Isabel was born: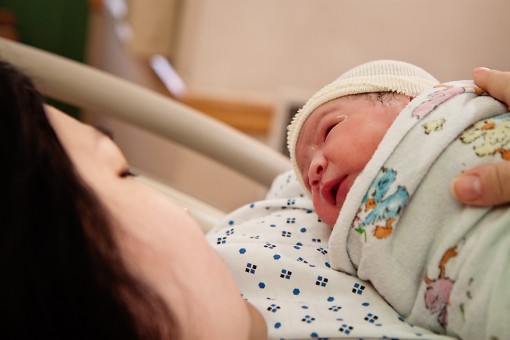 Becoming a mother certainly had its challenges (you can read a series I did on the topic here), but I am slowly but surely adjusting to my new life, full of wretched lows as well as invigorating highs. I have temporarily left the corporate world in order to be a SAHM, and will probably return within the next year or two. For the time being, I try my best to enjoy these precious moments with my girls.

In the midst of a dance party, February 2013
Lastly, but definitely not the least… I am one of the biggest geeks you'll ever meet. A short geek at that, standing at a whooping 5'1″ (155 cm) and compensating for my tiny stature by always teetering on high heels. And yes, I continued to wear heels while I was pregnant!
Thank you for reading!