Today, I felt my baby move for the very first time.
I was sitting in a beautiful church at the wedding of J's cousin (congrats, Suzanne & Lou!). They were in the midst of reciting their wedding vows when I felt it —
Butterflies fluttering in my lower abdomen.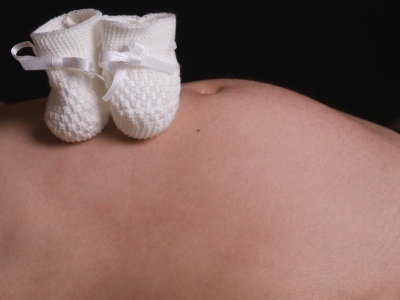 The moment lasted barely a second, but I knew exactly what it was.
"I just felt the baby move!" I whispered to J. He immediately put his hand on my stomach, and I had to inform him that it's still way too early for movements to be felt externally.
Unfortunately, I haven't felt the baby move since. But I know that the day can't be far off when I'll feel it move every day.
I love being a mother. Have I mentioned that lately?
You may also like: