Earlier today, I discovered Kidtropolis via Boing Boing.
…it was as if the blogging world united to cogratulate me on the pregnancy.
Based in Vienna, Virginia, Kidtropolis designs and builds fantasy children's rooms. Check out its magic below.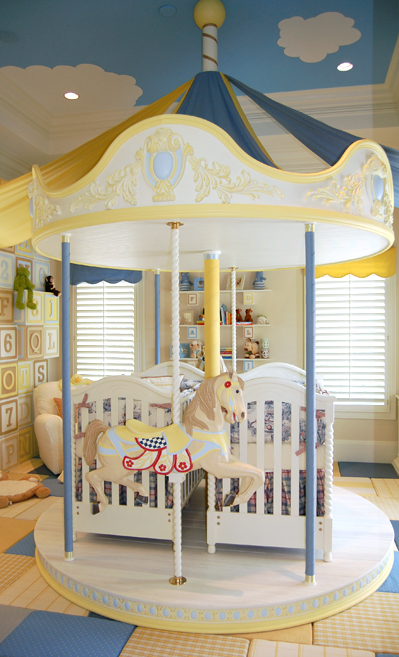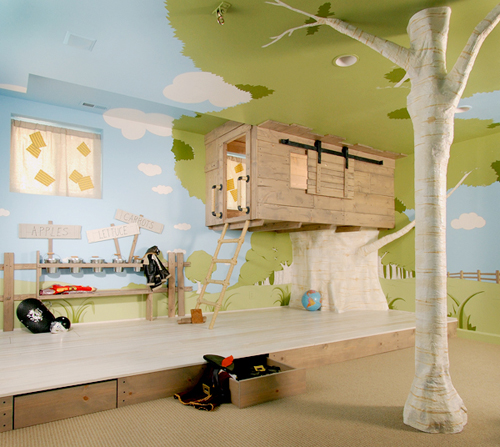 The Nursery Rhyme Themed Room:
As much as I love the rooms above, the one that really caught my eye was the Weekend Nursery. I doubt J will agree to something as elaborate as this, but oh the exquisite details! The eye-popping but calming colors, the canopy crib, and even the fencing along the walls almost makes me long for a girl (we both want a boy).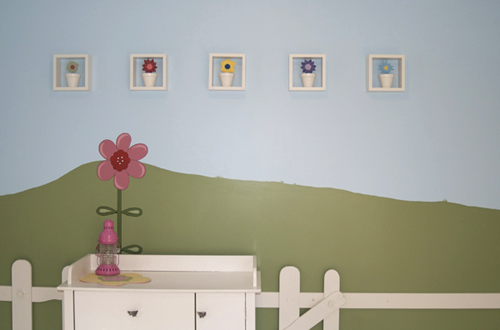 Seeing as we are currently pinching every penny, I am certain that we will not be able to afford Kidtropolis' services. However, I have added them to my GReader knowing that they will continue to provide inspirtation for the duration of my pregnancy.
You may also like: