Last month, when my aunt from Korea saw Claire for the very first time, she let out an audible gasp.
"Oh my goodness! She looks exactly like Jenny!"
Later, she would tell my mom that she thought she had traveled back in time, because the way Claire looked, and the way she was walking toward her, was so similar to how I looked at that age.
It seems that my oldest daughter is looking less like her uncle and more like me these days. Curiosity got the best of me and I decided to pull out some old albums the next time I visited my parents…
I hadn't looked at these photos in ages. And as I flipped through pictures of my younger self, I too, was amazed at the resemblance.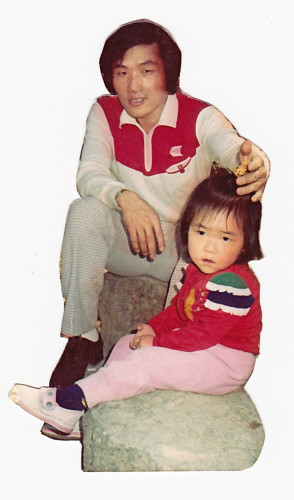 This one, taken of me at a pool resort when I was about 4 years old, is probably the most uncanny of them all. Even I can't believe the little girl in the fluffy swim cap isn't Claire!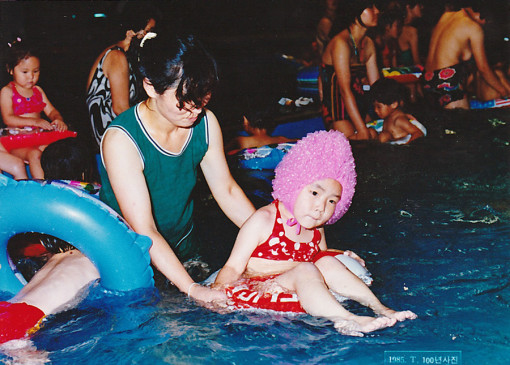 J was literally rendered speechless by these pictures. He had seen them before, but it was before we got married and obviously way before we had kids. After he closed the albums, he told me, "It's kind of scary how much Claire looks like you."
As for Aerin? I always thought that our younger daughter didn't look anything like me (I think she looks like a cross between J's father and my mother), but I found two photos where I can clearly see Aerin in me! Take a look at the girl in the blue dress below…
Aerin has much larger eyes than me, but everything else looks exactly the same.  🙂
I'm not sure if it's just a coincidence that these pictures were taken on the same day. Perhaps I just looked a lot like her on that particular day?
You may also like: