Here's one for all the foodies — as well as those who have deep connections to their home states.
The Stately Sandwiches Project, started by design student Kelly Pratt, seeks to choose a sandwich that represents each of the 50 states.
It will be quite a delicious journey across the US. Before I make each sandwich I do research on the Internet, call local sandwich shops, ask foodies on twitter and check out a few books to be sure I do my best to properly represent a state.
So far, the project is only 12 states in, but Ms. Pratt has done a beautiful job of choosing, deconstructing, and photographing each sandwich on the list. Check them out below!
Connecticut: Chicken Parmigiana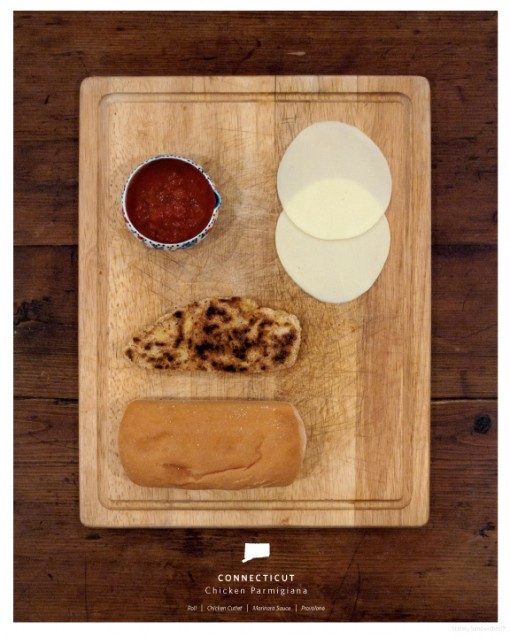 Being from New York, I believed the reuben was a very appropriate choice, and I couldn't help but wonder what type of sandwich will end up representing my current home state of New Jersey. Perhaps some type of hoagie?
Has your home state (or even your favorite U.S. state) been represented yet? Do you believe it was a good choice?
If your home state is not on the list above, what kind of sandwich do you think would best represent it?
Be sure to follow the Stately Sandwiches Projects via Twitter at @StatelySandwich, or on Facebook!
You may also like: