Happy Thanksgiving! In honor of the holiday, I'd like to share with you a series of photographs by Hannah Rothstein. Each picture depicts theatrical plate stylings from some of the most recognizable names in art.
I'm a bit bummed that my two favorite artists (Modigliani and Kandinsky) weren't included, but I gotta admit that each arrangement is beautifully and accurately executed when you consider the limitations of the medium.
Piet Mondrian:

René Magritte:

Mark Rothko:

Vincent van Gogh:

Pablo Picasso:

Jackson Pollock: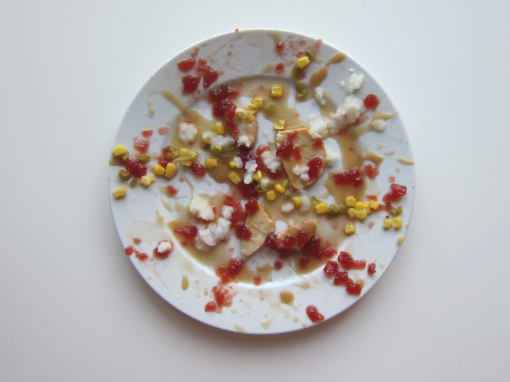 Julian Schnabel:

Georges Seurat:

Andy Warhol:

Cindy Sherman:

Prints of the plates are available, and 10% of the proceeds will go to the SF-Marin Food Bank.
I hope you all have a happy, healthy, and memorable Thanksgiving!
Via Colossal.
You may also like: