As a huge fan of the canceled television show Arrested Development (I couldn't have been more proud of my husband when he named his Fantasy Football team "Steve Holt!" one year), I am LOVING these meticulously-detailed pieces by Matt De Lanoy. Photographed by Pepa Quin, the display was a wonderful addition to Brickworld 2011 in Chicago.

The model home, with all of the major characters.

Michael and his son George Michael.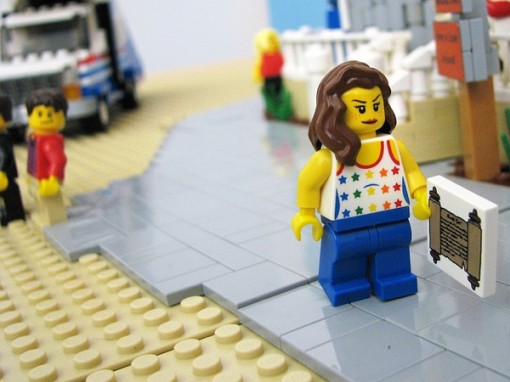 Maeby holding a script (notice George Michael in the background, staring at her).

Gob with his rude puppet Franklin (and George in the background).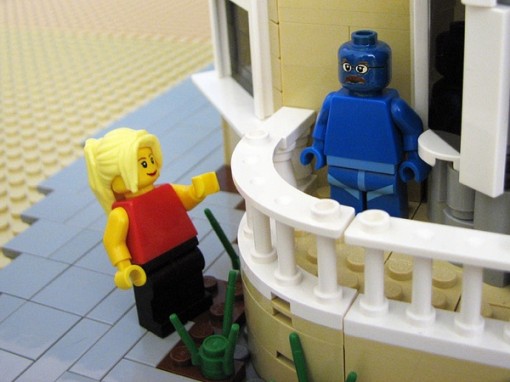 Lindsay and Tobias in his Blue Man Group getup.
Via Flavorwire.
P.S. — I know that an Arrested Development movie is in the works, but I am not too sure that it will be on par with the television series as too much time has passed since the show last aired. 🙁
You may also like: