J and I are currently in Baltimore for a long weekend.
Having spent the better part of a decade here, I won't be lying if I said I missed ol' Charm City. My only regret is that our visit does not coincide with crab season. But fret not — you can be sure that I'll scarf down extra Maryland lump crab cakes and plenty of steamed crabs covered in Old Bay sauce!
The best part of the trip so far has to be our hotel: The Hotel Monaco Baltimore. J had stayed here previously and liked it so much that he had booked it again for our trip. However, just last week I saw that Jetsetter was having a sale on the very same hotel! We were able to upgrade our room to a gorgeous suite for less than what we would've paid for our regular room and couldn't be happier.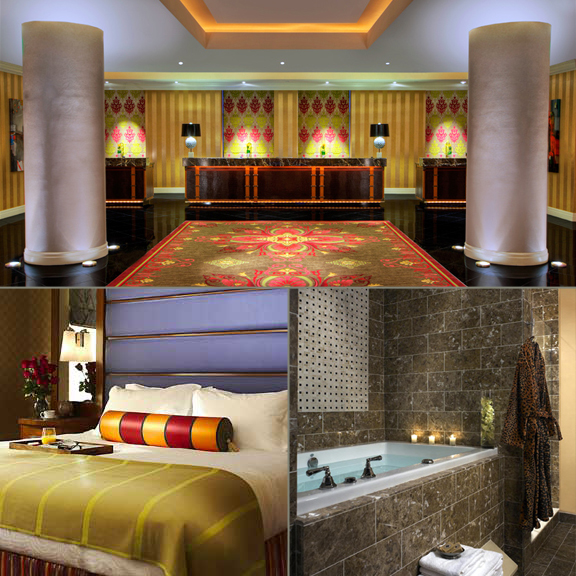 One great thing about traveling while pregnant is that your husband will spare no expenses when it comes to your comfort! He's encouraged me to order room service and asked if I want a couples massage tomorrow.
The weekend will be jam-packed with JHU Homecoming '10 events (it's J's 10-year!). I have never attended official Homecoming functions before, so I'm a bit excited, even if I can't drink at the open bar events. We also plan on visiting the new campus store and getting a JHU onesie — our first official babywear purchase — and a doggie shirt for Comang if available.
I hope everyone has a great weekend! I'm now off to take a warm bath (my first after finding out about my pregnancy) in the mammoth two-person Fuji spa soaking tub!
You may also like: