Circle Lenses are special contact lenses that are designed to make the wearer's irises appear larger, creating a doe-eyed, anime-like appearance. Many in the western world first became acquainted with them when the NYTimes and The Inquisitr recently ran pieces warning consumers of their potential dangers.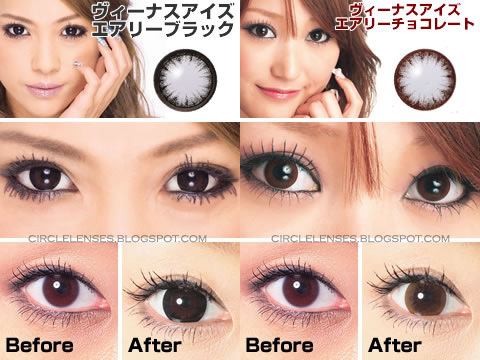 The fact of the matter is, Circle Lenses have been around in Asia for years now and are just as safe as regular contact lenses (provided that you purchase them from a reputable dealer). Just as long as you take care to clean and store them properly, do not wear them for extended periods of time, never wear them past their expiration dates, do not share them with friends, and wear the correct prescription strength (if needed) — which are all precautions you must take with regular contact lenses — they are perfectly safe.
I had dying to try them for a long time before the Times and Inquisitr articles ran, so seeing them in print made me take the leap.
After doing some research on popular brands and reputable dealers, I placed an order for Magic Color Geo Fresh Brown lenses for $15.99 ($19.49 with shipping) from TokioShine, taking care to get my prescription strength correct. They arrived in true Asian fashion, complete with a pink Hello Kitty contact lens case.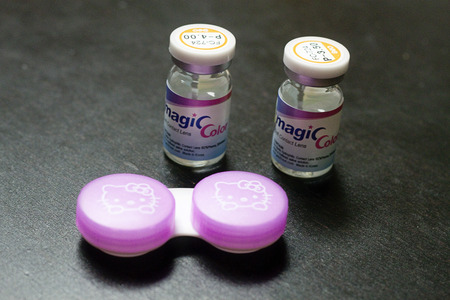 Here are my before and after shots, taken with my webcam because I'm not skilled enough to take self-portraits on my DSLR.
Before:
After: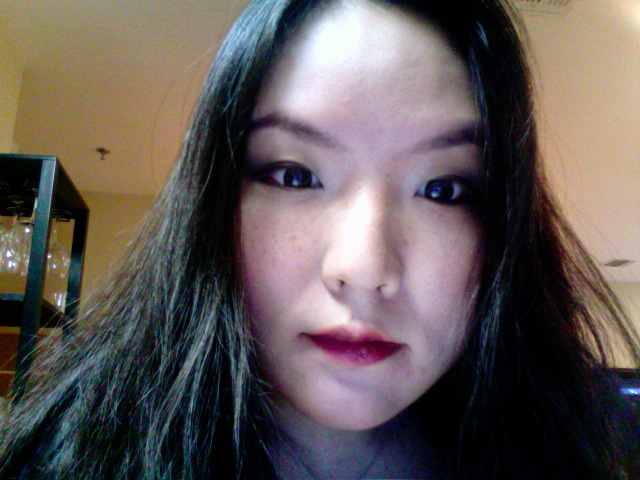 The lenses are pretty comfortable and I didn't have a problem with them at all. I would say that they seem to be slightly more flimsy (and by that, I mean more thin and flexible) than my regular contacts, but this is expected of all disposable contacts.
You wouldn't be able to notice that I'm wearing contacts at first glance. However, if you peer at my eyes closely, you can definitely tell. If you want a clear picture of what the Geo Fresh Brown lenses look like, take a look at the first picture here.
My verdict? I personally wouldn't use them for everyday wear, but I would definitely try them for a night out. I wouldn't try different colors or crazy patterns because that's just my personal preference, but they are widely available and I can see the appeal.
Have you, or would you ever try Circle Lenses?
You may also like: