Google Reader (or RSS in general) has become so indispensable in my internet experience that if a site does not offer an RSS feed, it's likely that I'll never return again. And although I do my best to keep my Google Reader subscriptions to a minimum, I still subscribe to hundreds upon hundreds of feeds.
This is precisely the reason I am an avid supporter of full RSS feeds. I use an RSS reader to make my life easier. Having truncated feeds defeats that purpose in my — the reader's — eyes.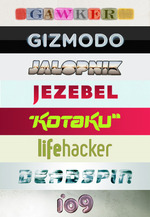 A few days ago, I, in addition to thousands of horrified readers, noticed that Gawker Media (the company behind popular sites such as Gizmodo, Lifehacker, Jezebel, and io9) had decided to truncate all its RSS feeds.
I understand the need behind truncated feeds. One, you want a more detailed assessment of your reader demographics. Secondly, there is more money in it because it forces your readers to click through to your website, where the ads are worth a lot more than the ads in your RSS feeds.
However, in my eyes, truncating your RSS feed for the sake of making more money is nothing but a short-term solution.
By inconveniencing your readers, you are pushing them to do something they don't want to do. There has also been some evidence of full RSS feeds gaining more page viewership!
On a more personal note, I am far less likely to link back to an article, or even share it with friends, if that piece were truncated.
Do you support truncated RSS feeds? Why or why not?
Luckily, there is a way to get around Gawker's truncated feeds. I may be a few days late in posting this, but I found it useful nonetheless and thought my readers could benefit too.
If you want access to the full RSS feed of any Gawker site,
just add "/vip.xml" to the end of the URL.
For example, the full RSS feed for Gizmodo is located at http://gizmodo.com/vip.xml and Lifehacker's can be found at http://lifehacker.com/vip.xml
Updating your RSS reader with these new feed URLs may be a bit annoying, but taking the extra 2 minutes to do so was sure worth the effort for me.
You may also like: