In an effort to encourage parents to get involved in their children's learning, advertising agency Cramer-Krasselt has teamed up with COA Youth & Family Centers to set up interactive displays — dubbed "Guerilla Classrooms" — around the city of Milwaukee.
AdAge explains:
To promote parent-child interaction in fun ways, Cramer-Krasselt has set up large puzzles, word searches, mazes, books and rulers, sign-language translators, around-the-world basketball courts and a visual sound wave wall. Each display is designed to teach "real-world" applications of math, science, geography and reading.
Take a look at some of the displays below. I love them!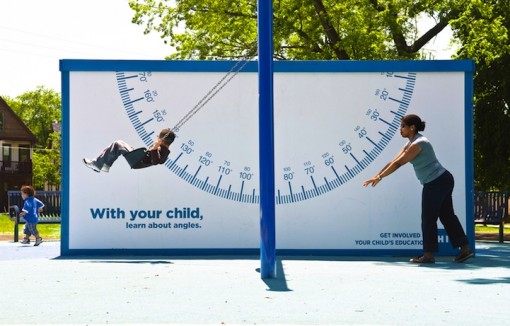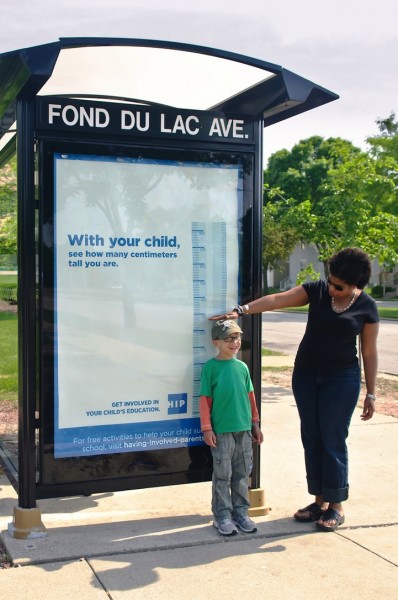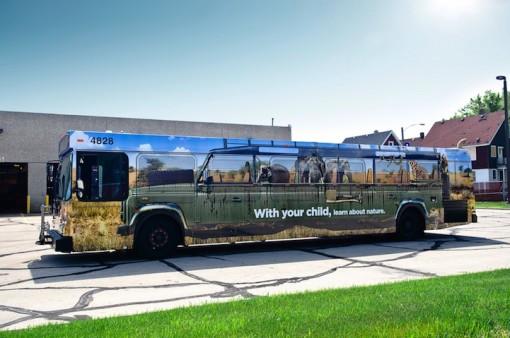 The ultimate aim of this campaign is to raise awareness of the positive impact parents' involvement can have on their child's education. I wouldn't be surprised if parents, as well as other adults without children, learn a few things along the way too.
Via My Modern Met.
You may also like: