Super Bowl XLVII. Who will YOU be rooting for?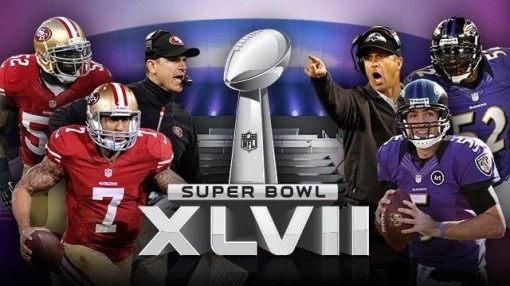 (image source)
You know I love me my Ravens. (I predicted a Harbaugh Bowl at the beginning of the playoffs!) And you know I love me some visualized data.
So in honor of my "the in-laws have gone on vacation for 2 weeks leaving me alone to fend for the kids and they're both driving me CRAZY by not eating or sleeping well and fighting like cats and dogs and the damn car won't start and it's too cold/windy/rainy/snowy/icy to take them out without the car and I'm averaging 3 hours of sleep at night so I can't seem to form a coherent sentence to write in my blog" week…
Here are some nifty maps and charts representing NFL fandom across the country. They're brought to you by your favorite social media giant, so I'm guessing they have some authority on the subject.
The National Football League is one of the most popular sports in America with some incredibly devoted fans. At Facebook we have about 35 million account holders in the United States who have Liked a page for one of the 32 teams in the league, representing one of the most comprehensive samples of sports fanship ever collected. Put another way, more than 1 in 10 Americans have declared their support for an NFL team on Facebook.
Here's a map of NFL fans by county. I think it's safe to say that geography has a lot to do with your favorite sports teams.
A progression of the most "Liked" teams through the 2012-2013 playoffs: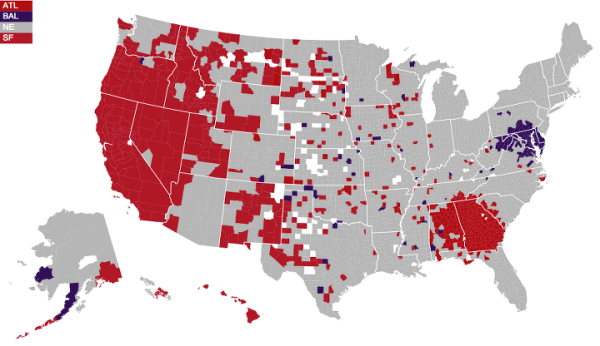 And now, with only two teams remaining for the 2013 world champion title:
I'm not that surprised; the Ravens are one of the most disliked teams in the NFL. (Haters gonna hate!) I don't mind, because it's always more fun to root for the underdogs. 🙂
This next chart was more interesting to me, because I only have a handful of friends who are 'Skins fans and I don't have a single friend IRL who's a Cowboys fan! In fact, most of my friends are Giants or Pats fans…but then again, I'm pretty sure this has to do more with my geographic location. I also couldn't help but notice that the #1 common friends among Ravens fans are Steelers fans. Hello, the greatest rivalry in the NFL?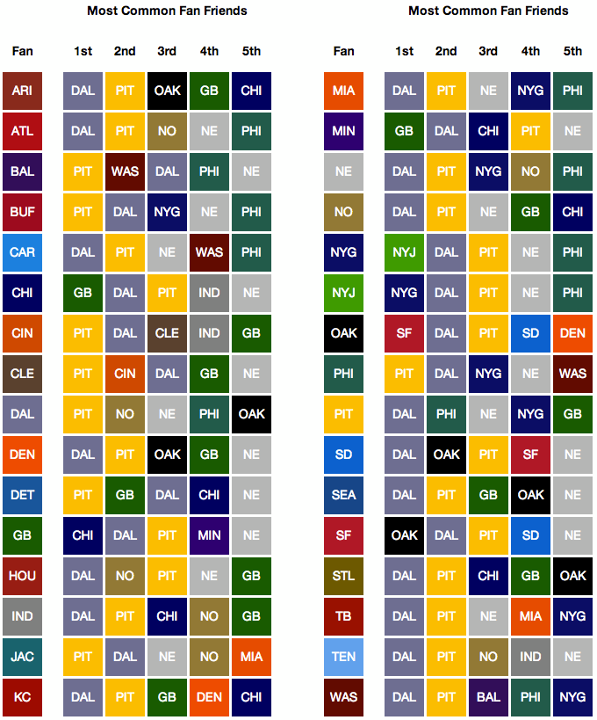 Lastly, a simple bar graph that demonstrates the prevalence of bandwagon fans:
Hope you enjoyed these as much as I did! And as for Sunday? May the best team — ahem, BALTIMORE! — win! 
You may also like: