***spoilers below***
Because it's the best sci-fi show currently on TV.
Because Tatiana Maslany is an amazing actress — hello, Emmy snub! — who plays about a dozen different characters (in case you didn't know, Orphan Black is a show about clones) with such ferocity that you could swear the show employs identical twins. Or triplets. Or quadruplets. Or even their own clones.
Because you'll fall in love with everyone, and you'll have endless internal debates about which clone is your favorite. (Mine is Allison at the moment.)
DAT DANCE PARTY.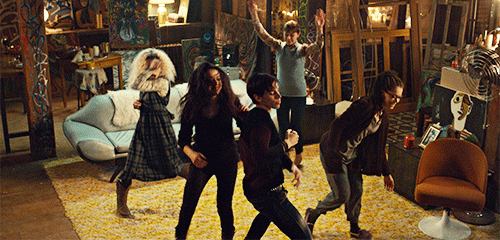 Because you can binge-watch seasons 1 and 2 — each 10 episodes long — and you'll be caught right up. And you'll finish the latest episode with a "NO!" (well, that happens pretty often with this show 😉 ) and agree that THAT CHANGED EVERYTHING and not-so-patiently await season 3 with the rest of us.
Need more convincing? Here's a handy infographic that proves Orphan Black is the best show you're not watching!

Via Nerdist.
You may also like: