This one's for my husband, who will undoubtedly turn me into a World Cup Widow for the next month…
Marca has a nifty (and beautifully-designed) interactive World Cup schedule so that you can be sure to never miss a match.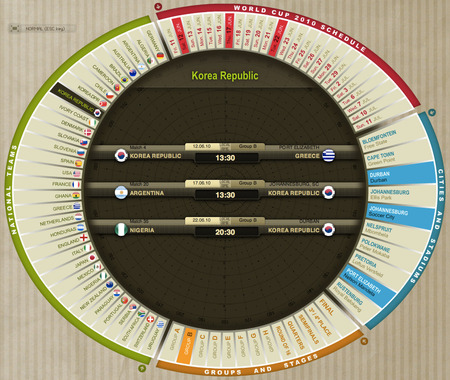 Mouseover a date, a team, a group/stage, or cities/stadiums to get the details you need.
Via FlowingData.
You may also like: