I know I should wear an apron when cooking, but I don't.
(An apron would prevent the numerous greasy stains on my clothes. It would've also averted that nasty burn I got on my boob from a glob of jumping oil. Why was I cooking naked? Don't ask.)
However, this Measurement Conversion Apron is cute AND functional – especially for American r-tards like me who are mathematically challenged and uninformed in the ways of the metric system.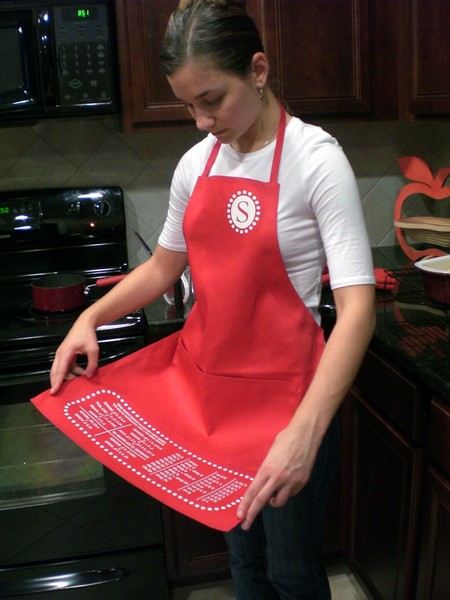 Via Lifehacker.
You may also like: