A shot of my toys at the office: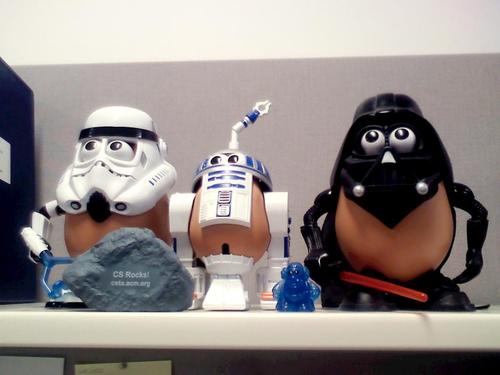 From left to right: Spud Trooper, Artoo-Potatoo (with a hologram version Princess Tater by his side), and Darth Tater.
Notice the gray rock on the bottom left. This stress toy is one of the gifts my company gives out at conferences.
It is a rock that says "CS Rocks!" (Get it?)
It's surprisingly one of our most popular items. I gave a bunch to J and supposedly they're very popular at his office too.
Back to the Potatoheads.
I'm thinking of adding two more to my collection.
The first is Optimash Prime: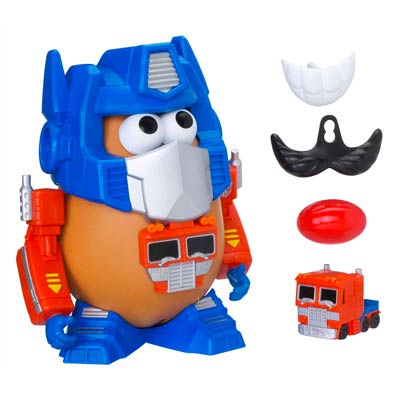 The second? Taters of the Lost Ark:
The latter one plays the theme from Indiana Jones when you press on his fedora.
What do you think? Would they make nice additions to my little collection?
You may also like: