Sometimes I like to slide on over to the "heels" end of the "Geek in Heels" equation. 🙂
Yes I am a girl, and I need girly advice.
In my last post, I wrote about the project with which I am currently involved. Well, my friend's business partner is a Hollywood producer, and his latest movie is set to debut in theaters March 20th!
The movie is The Great Buck Howard, starring Tom Hanks, John Malkovich, Colin Hanks, Emily Blunt, and Steve Zahn. (Watch the trailer here.)
As a thank you for the work I have done for the company, they have invited me to the world premiere of the movie, which will be right here in New York.
…and I have nothing to wear.
I am thinking about playing it safe with an LBD. So far, I'm really digging this candidate from Bluefly: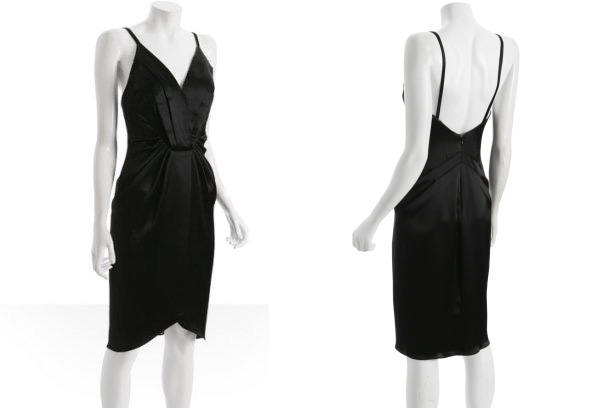 What do you think? Yay or nay?
Do you have any other suggestions for sub-$200?
You may also like: