Whenever I have some extra time to spare (or when I am suffering from insomnia once again), I like to go through the archives of this blog. And going through some of the more controversial posts from the past year, one question that popped into my head was: when exactly did I get the reputation of being a negative/pessimistic blogger?
If I had to label myself as an optimist or a pessimist, I would say that I am more of "the glass is half empty" person. It is true that overly bubbly personalities tend to irritate me, and that I usually gravitate — and share deeper bonds — toward those who wear their bleeding hearts on their sleeves.
(I know that others prefer to have in their social circles those who are bright and optimistic, doing their best to weed out all negativity — including people — from their lives. And that is perfectly fine too. I am not saying that one is better than the other; we all have different preferences and different ways of viewing, and reacting, to the world.)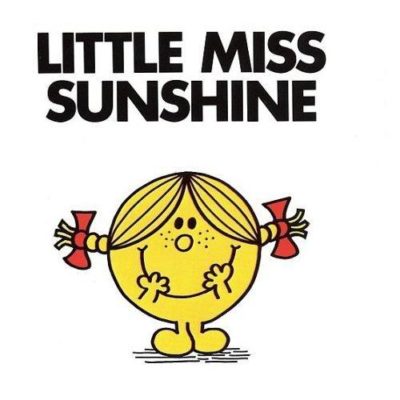 (image source)
BUT I am not a complete Debbie Downer. I am the type of person who strives to see the good in everyone (as I illustrated in my Bin Laden posts). Sure I struggle with loving my enemies — who doesn't? — and it's been something that I have been working hard at in the past few years.
I guess the issue arises when I am faced with struggles and bumps in the road of life. And the way I approach it is this:
When I am going through rough patches, I like to talk about it and write about it.
It's as simple as that.
Some readers see this as whining. Some see it as oversharing. Others even question my love for the people with whom I am going through the struggles. A few have gone as far as to calling me "fake," asking how someone could be so negative all the time.
I think of it as therapy. I also see if as a way of helping others who may be going through the same things as me, to let them know that they are not alone, and to (if applicable) show them how I handled the problem.
My friend Miriam wrote a wonderful post about this last week when she wrote:
If something isn't 'right' than I usually need to 'process' it and the best way for me to do that is by saying what ever it is out loud…or in this case, writing it on a post.  I generally don't need help processing the good stuff, so a lot of the good stuff never makes it to this blog. But because of that, I seem to have potentially created a misnomer about my devotion to and love for my son not to mention how I feel about parenthood in general.
And that is exactly me, in a nutshell.
Additionally, I have shared in the past that I grew up in a poor family. Like, our entire family of four sleeping in one room on the floor poor. Like, we had no indoor plumbing, and I spent my life in Korea using an outhouse poor. Like, I had to beg my mother to let me take piano lessons and she had to sell stuff in order to afford those lessons poor.
Growing up in such an environment, I remember envying friends who were able to lay their hands on the latest and most popular toys. I remember asking my parents why we never went on vacation.
And I remember resenting those who would flaunt their good fortunes.
In hindsight, I should have been happy for my friends. But I was just a little kid who was overpowered by her inner green monster.
I'm guessing that these early years had a profound effect on me, because even to this day I do not like it much when people brag about their newest purchases, latest conquests, and other good fortunes. If they are good friends or close family, that's fine. I just find it annoying when people with whom I don't share a close relationship flash and flaunt.
I also try my best not to do it myself. I know that I do it sometimes on this blog — and I am painstakingly aware of it every time I do so — but only because I do not want this blog to be ONLY about my bitchings and rantings.
I know that I have a pretty good life, and I am eternally grateful and thankful for it. I just don't like to go around with a megaphone, screaming, "LOOK HOW AWESOME MY LIFE IS!", because it's just not my style.
So I guess what I'm trying to say is that I am happy. But I get sad too, and experience my share of struggles. And just because I do not always write about the good stuff doesn't mean that I love my daughters any less, or that I am an overly negative, pessimistic person. Like I've said many times in the past, you really can't judge a blogger by what he/she chooses to share online.
Besides, I have been making a conscious effort to bring more positivity to this blog in the past few months…couldn't you tell? 🙂
You may also like: