Conducting online keyword searches for world-famous monuments and tourist hotspots, visual artist Corinne Vionnet culled thousands of tourists' snapshots for her series Photo Opportunities. Each image in the series was created by superimposing hundreds of pictures of the monuments — the effect is quite haunting and ethereal, and inevitably wistful.

Saint Basil's Cathedral, Moscow

Tiananmen Square, Beijing, China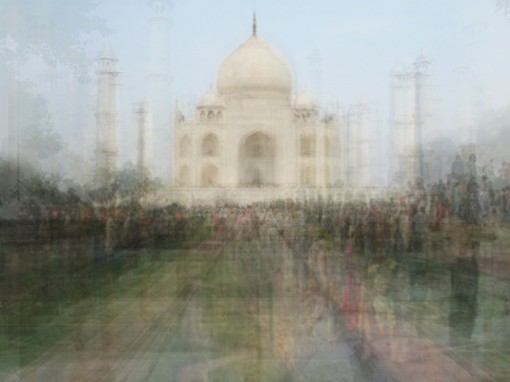 Taj Mahal, India

Mecca, Saudi Arabia

Acropolis of Athens, Greece

The (former) World Trade Center, New York

Coliseum of Rome, Italy

Eiffel Tower, Paris, France

Himeji Castle, Japan
Head on over to My Modern Met for more from the series.
Via Geekosystem.
You may also like: