Yesterday, the foodie site Serious Eats wrote about the 30+ Easy Ways to Upgrade Your Instant Noodles. And while I certainly wouldn't call every method "easy" (just reading about the Ramepherd's Pie gave me a headache), nor did all the modifications actually look that tasty in this blogger's opinion (Ramacos and Ramac & Cheese look…interesting), I was glad to see the American public be exposed to all the different ways to enjoy the ubiquitous Asian treat.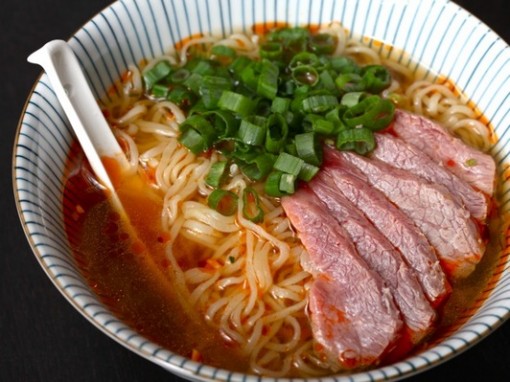 Besides, J has been adding additional meat, vegetables, sauces, etc to his ramen ever since he first learned to boil a pot of water, while I have been using the Instant Snack method of enjoying your ramen ever since I can remember (I remember actually thinking that I had invented this method of eating ramen, and excitedly telling all my friends about it).
That being said, I was surprised to see one VERY simple upgrade not be mentioned in the slideshow or its accompanying article. Then I realized that it is another trick that my mother discovered on her own while experimenting in the kitchen…
Just as your ramen starts to boil in the pot, add some crushed/minced garlic and a bit of sesame oil.
That's it. It's probably easier than any of the other upgrades in the Serious Eats list, but you won't believe the difference in flavor it makes!
And the best part is that it can be combined with practically anything else to give your bowl of noodles that extra oomph.
Try it the next time you prepare your favorite package of ramen. I guarantee you won't be disappointed.  🙂
You may also like: