Artist Jenny Burrows and her copywriter friend Matt Kappler created these mock ads during school for inclusion in their portfolio…and it went viral.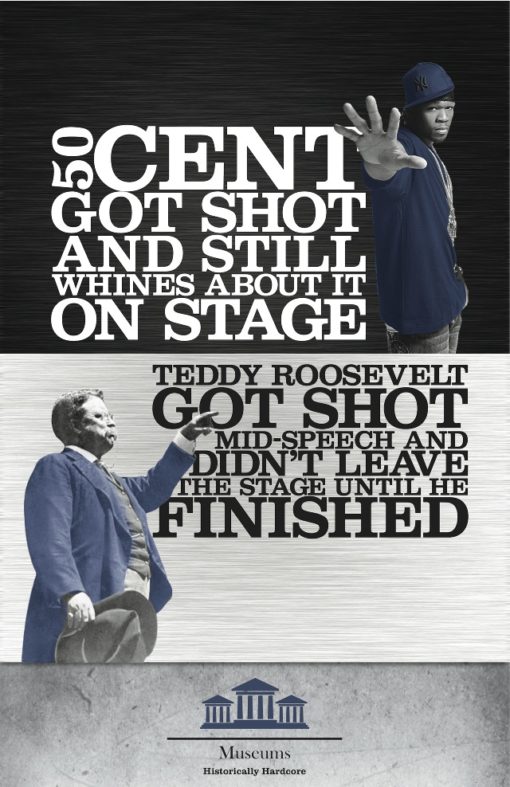 The posters initially had the Smithsonian name and logo at the bottom, but the museum, who was none too pleased with the attention, asked for the association to be removed. (I personally don't quite understand why the museum chose to do this — I think it's great publicity that would only help draw in younger generations.)
Check out the rest of the story on Jenny's blog. I sincerely hope that she gets a chance to create more of these "Historically Hardcore" ads in the near future!
Via My Modern Metropolis.
You may also like: