I have a doctor friend who swears that her previously tidy, neat handwriting has gone downhill ever since she obtained her medical license. And I cannot — for the life of me — ever remember receiving a prescription that was decipherable.
Perhaps the AMA makes chicken scratch handwriting a requirement? 😛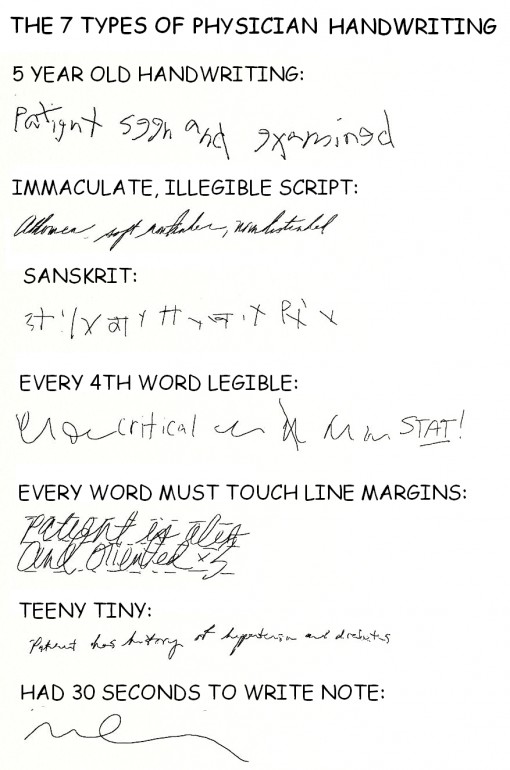 Via A Cartoon Guide to Becoming a Doctor.
P.S. — For an example of how a doctor's bad handwriting made me the laughingstock of my then-office, take a look at this post from 4 years ago.
You may also like: