Earlier this week we saw a severe dip in temperature from the 80s to 50s — literally overnight.
Fall is finally here! 😀
In celebration of our sweater weather, I present to you 9 famous sweaters from pop culture. Enjoy!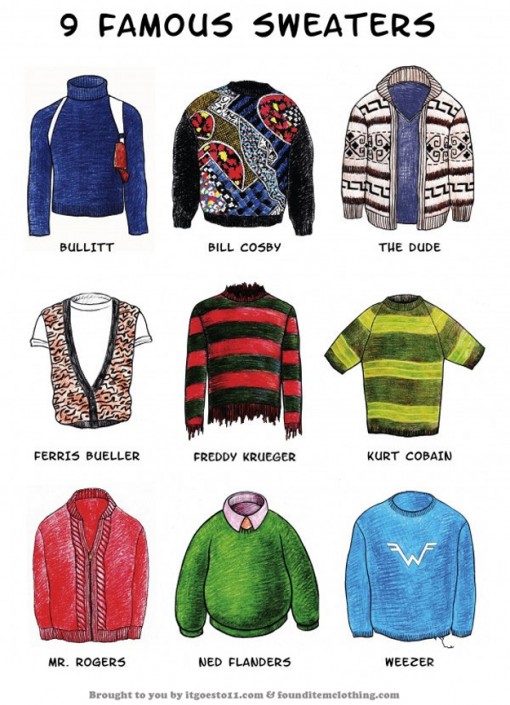 Via Bit Rebels.
P.S. — As much as I am grateful for the cool, crisp breeze and the start of my favorite season — I even had a Starbucks Pumpkin Spice Latte yesterday to celebrate — I can't help but be a bit concerned that I only have three pairs of maternity pants, all of which are loungewear. (I had been pregnant with Claire over the summer too, so most of my maternity wear consists of dresses, skirts, and shorts.) I also only have in my possession two pairs of shoes that fit my swollen feet: a pair of flipflops I've been wearing all summer and a $16 pair of black pumps I purchased for a funeral. But seeing as I have a little over 6 weeks until my due date, I think I can wing it.
You may also like: