Call me sentimental, but my favorite posts to read this holiday season were the ones where bloggers posted progressions of photos — whether they were holiday cards or family portraits — that showcased each household's transitions and growths through the years.
The Geek in Heels family almost didn't take a holiday photo this year. But today, a full three days after Christmas Day, I was preparing to take down our Christmas tree when J wistfully suggested that we take a family portrait by the tree anyway.
Four and a half years ago, J and I were married.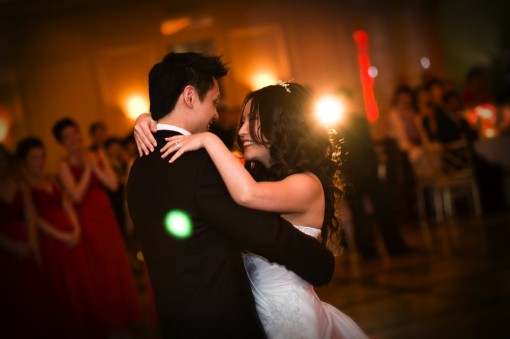 photo by Danny Weiss
Two years ago, Claire joined our family. We purchased our first Christmas tree that winter and took our first family portrait by said tree.

Claire was a wee 3 months old here. (And oh how I miss Comang!)
One year ago, Aerin made her appearance into this world and we managed to snap this shot on Christmas Eve.

Claire at 15 months and Aerin at 2 months old
December 28th, 2012. I love our little family so much.

According to this picture, Claire's giraffe has officially joined the family.
May our household always be full of love and hope. May we always be thankful for our blessings.
And may you all have a wonderful new year!
You may also like: