Just in case you have some time to kill in these last days of summer…
Based on the French graphic novel Le Transperceneige, Snowpiercer stars Chris Evans (of Captain America fame) as a man leading a desperate band of third-class passengers in a daring revolt against the ruling class of a train — its inhabitants the only survivors of an ice age that has destroyed the planet.
Snowpiercer was directed by acclaimed writer-director Bong Joon-ho and was a hit in the director's native Korea last year. It arrived in the U.S. last month in an unfortunate limited theatrical release, and just two weeks later, it became available via VoD (on iTunes and Amazon).
I know many people must be sick of the postapocalyptic/dystopian genre by now, but believe me when I say that this is a must-watch for any dark, sci-fi thriller enthusiast such as myself. To quote Andrew O'Hehir, it is an "elaborate dystopian parable and socioeconomic allegory" that is "relentless, politically provocative and visually spectacular." It is dark and poignant, horrifying and humorous, and leaves the viewer thoroughly entertained yet contemplative.
In short, Snowpiercer is the best movie I've watched this year. 🙂  
This historical drama, set during the Spanish Civil War and WWII, centers around a young seamstress-turned-fashion designer who assists the British Secret Service by embroidering coded messages in the seams of her dresses.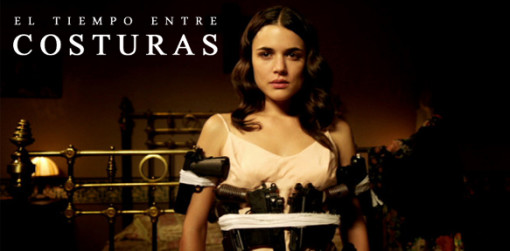 The 17-episodes-long miniseries is a fresh break from the likes of Downton Abbey and its imitators with its compelling characters and exotic locations…and oh my the costumes! The pace is neither too slow nor rushed, with a plotline that draws you in from the very first episode.
I have been steering clear of dramas lately because my fried mommy brain would prefer something lighter and less serious. But The Time in Between has exceeded my expectations and resparked my interest in historical dramas. It's no wonder that the show is one of Spain's most popular miniseries ever (oh, did I mention it's in Spanish?  😉 )!
You can watch The Time in Between on Hulu, DramaFever, or Viki. Don't blame me if you get hooked and end up binge-watching the entire thing in 3 days! 😛  
FX's The Strain is cable TV's #1 new series of 2014, and there's a good reason why. Not only is visionary director Guillermo del Toro (Pan's Labyrinth is one of my all-time favorite movies) behind the graphic novel series adaptation, it's an actual, scary, believable vampire show!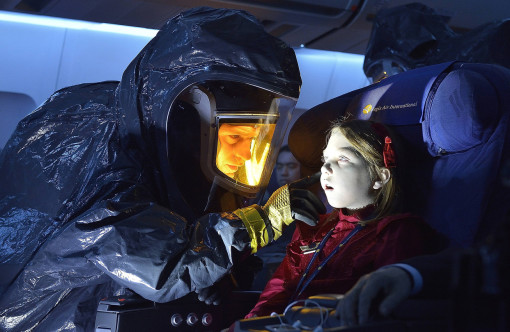 We are still only 7 episodes into the series, but each episode has left me wanting more, with gruesome effects, unexpected plot twists, and escalating action.
The Strain is on Sunday nights at 10pm — a welcome replacement for True Blood. (Was anyone else really disappointed by the series finale? I mean, the show's been going downhill for the past couple of seasons, but I honestly expected more.)
You may also like: