My hands are a mystery.
Slap a paintbrush, pen, pencil, or charcoal stick in my hand and it moves with the precision of a surgeon.
Place a camera there and it shakes like a crack addict's.
It is precisely for this reason that I love and hail the invention of optical image stabilization (digital is usually "fake" or "forced" stabilization because it only raises the ISO) in digital cameras.
But for those times when even technology fails me, I yearn for a tripod.
The Bottle Cap Tripod is exactly how Better Living Through Design describes it: "This is exactly the kind of thing you don't think you'll need until you do."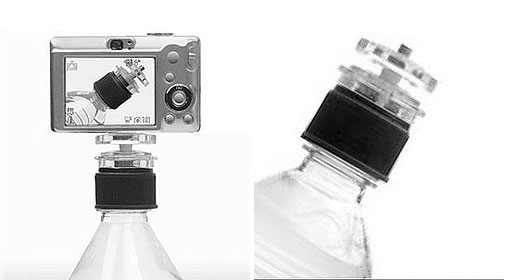 Although I wonder how it handles larger/heavier cameras, you have to admit that it's an ingenious design.
The best part? It's only $10 at Charles & Marie.
You may also like: