I immediately fell in love with this chalkboard wall calendar by the vinyl wall art company Simple Shapes. Oh how I wish I had an office I can decorate with inspired and functional pieces like this!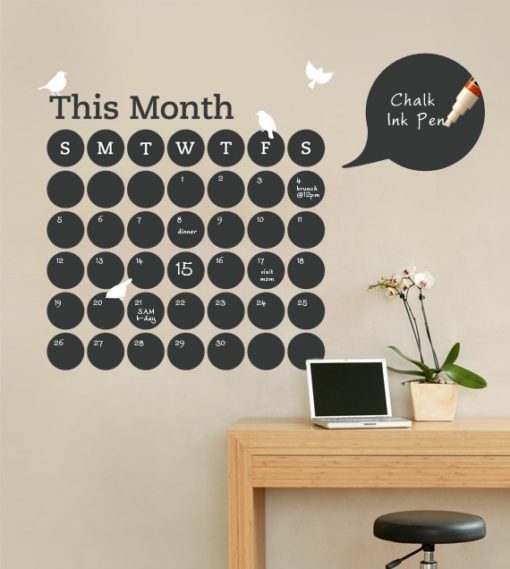 You can even order the chalk ink pen through their Etsy shop. Apparently, the stuff's been around for a while but I had no idea it even existed. (But the idea of chalk without the messy white powder is simply irresistable to me!)
Check out their chalkboard and dry erase page to see their other wall calendar designs. No, scratch that — check out their entire selection because you're sure to find something you like!
Via Nerdlike.
You may also like: