In the East, it is not uncommon for people to use thin mattresses in lieu of a bed. The mattresses are folded/rolled and stored away during the day to save space. (This is, in fact, how my family slept when we lived in Korea.)
Creative photographer Yusuke Suzuki has taken this concept and transformed it to a short but fun series of photographs. The Book Bed allows you to literally crawl into the pages of a book; the pages act as blankets that you can use to keep yourself warm and cozy at night, while the bed itself can be folded/closed to create more space during the day.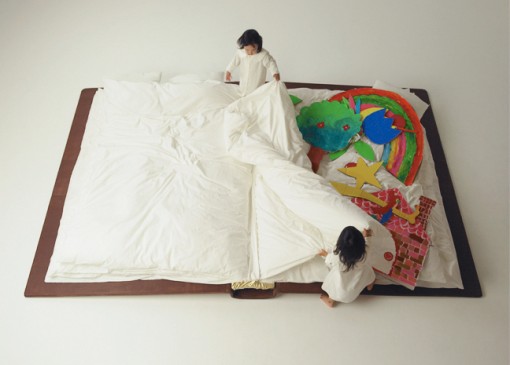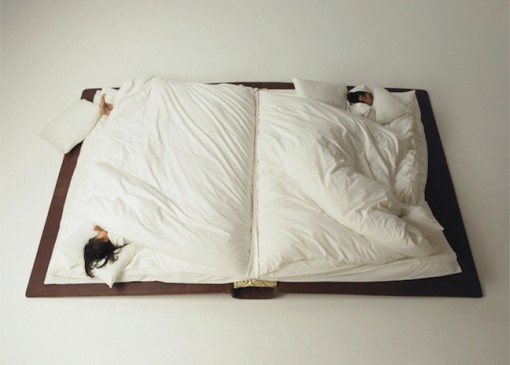 A short web search shows that the Book Bed is not available for sale, but I have no doubt that bookworms everywhere would be coveting it if it were.
Via My Modern Met.
You may also like: