Tomorrow will mark the official 6 month anniversary of our wedding. J has an all-day extravaganza planned, but won't tell me what. !!!!! You don't know how frustrating this is for an OCD control freak as myself!
In preparation for tomorrow, I have decided to stay home tonight. Ordering Chinese take-out, watching old episodes of Buffy and Angel while reminiscing about my high school days, and surfing the web for obscure information.
Like this one. Can you guess whose home office this is?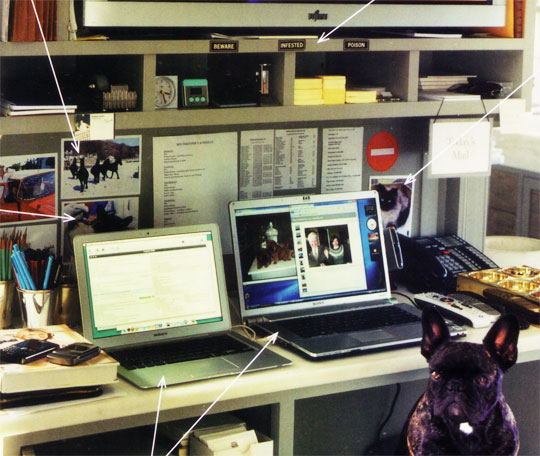 If you're a fan, that French Bulldog should be a big clue…
It's Martha Stewart's home office!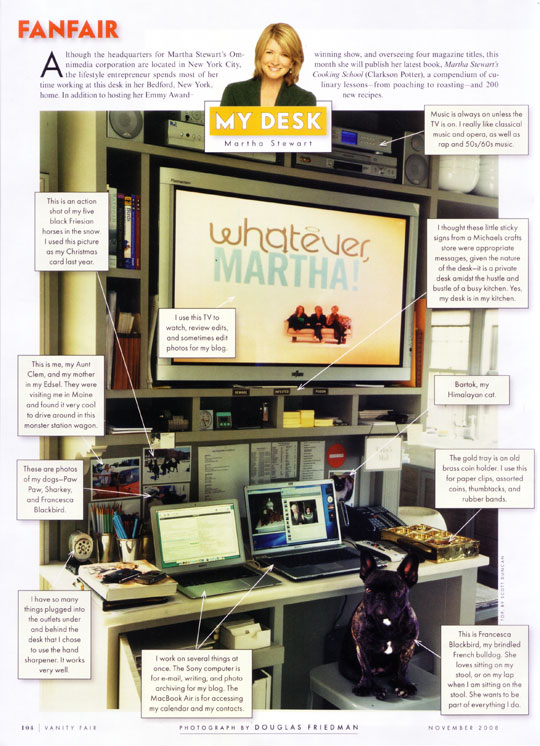 Click on over to AT Unplggd for close-up shots.
You may also like: