I am majorly crushing on this Koopa-themed Hungry Hungry Hippos game, lovingly modified by Donald (alias Kodykoala), a 30-year-old electrical engineer from El Paso.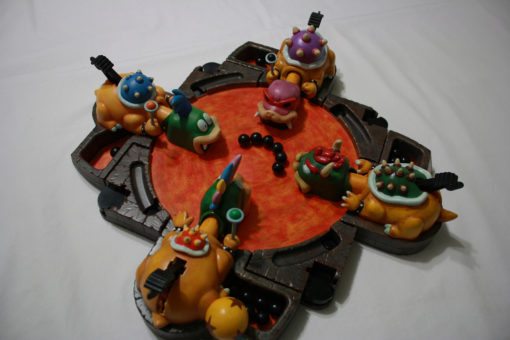 Having taken about 50 hours to complete, with each Koopa kid requiring about 10 hours, the game will make its debut public appearance at the El Paso Comic Con — where it will also be available for sale! — this weekend.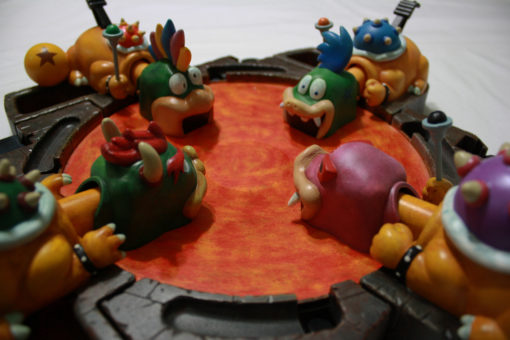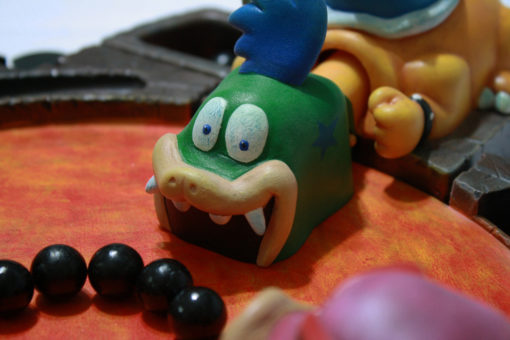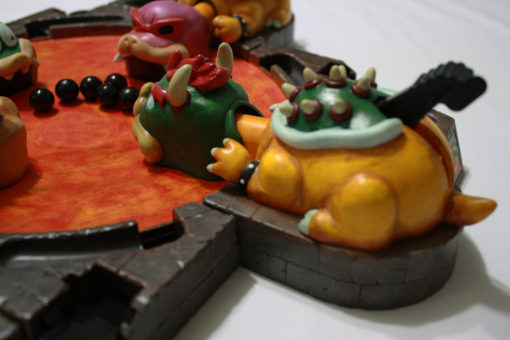 Hungry Hungry Hippos is one of the most memorable games from my childhood, and I have no doubt that it holds fond places in others' hearts too. This piece is sure to be snatched up for a handsome sum at EPCOM, and the buyer better watch his/her back as many envious geeks will be after this one-of-a-kind collector's item.
To see more of Donald's fabulous, retro-video-game-inspired works, check out his website!
And, because we're on the subject of Hungry Hungry Hippos, take a gander at this hilarious fake movie poster which parodies the movie Battleship. (And I can't help but think that Battleship would have been a better movie if it featured giant hippos instead of aliens, don't you?)

(via Crushable)
You may also like: