We weren't going to do a Christmas card this year because we kept missing the opportunity to take a family portrait…but wouldn't you know it — we came across an extra 15 minutes on Christmas Eve to set up the tripod, make ourselves presentable, and snap some pictures of the four of us!
Believe it or not, this is the very FIRST picture of our new family. And we're pretty pleased with how it turned out!
(I wish Comang could have joined us, but he is still at my parents'. :-()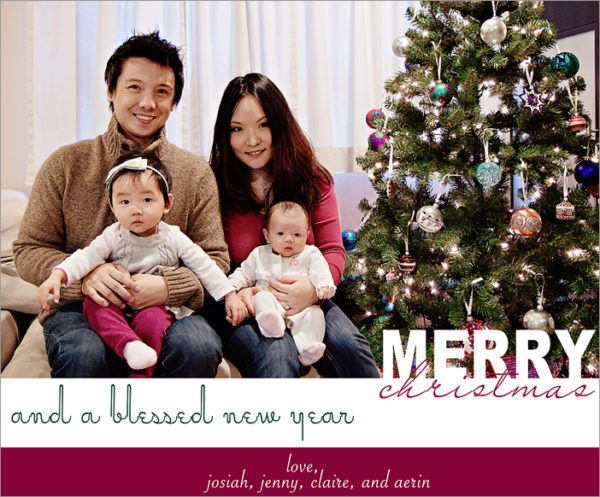 I hope that you all have a jolly Christmas and a wonderful new year!
(I know that I said I will not be posting until 2012, but I figured that our very first family portrait with Aerin, in addition to a last minute Christmas card, deserved a post.)
You may also like: