I think I'm the only Asian girl I know who has never been into Hello Kitty. However, I've decided to share these illustrations by Joseph Senior because I'm sure there are tons of Hello Kitty fans among my readers.
Plus, it's not every day you see Hello Kitty dressed as Jason (of Friday the Thirteenth fame). Or as Robocop. Or Gundam. Or Boba Fett…oh, just take a look!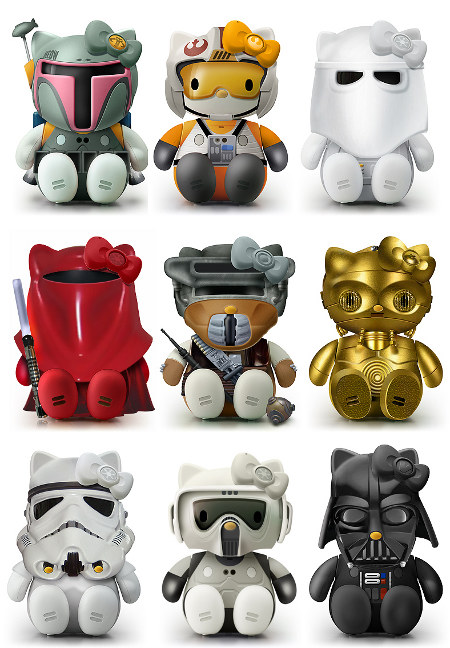 If only these were actual figures that can be purchased…
Via Albotas.
You may also like: