A blizzard is sweeping across the area…again.
Here's a view of my street at 7am this morning. We are expecting several more inches.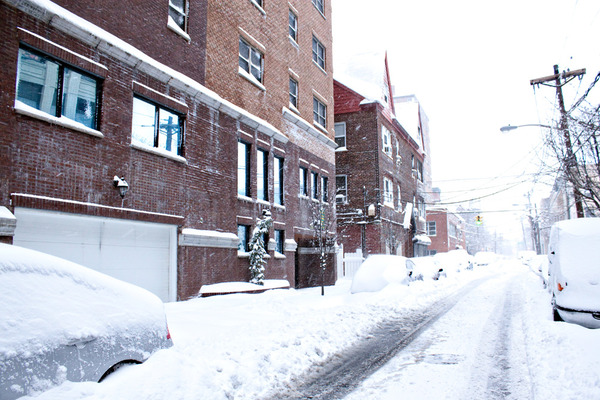 Walking Comang was quite an adventure. I can't say that he enjoyed the experience, as whenever he took a pause he would inevitably sink into the foot-deep snow and require assistance.
I don't know about you, but I am sooooo ready for winter to be over. I am sick of putting on layers upon layers whenever I leave the house. I am sick of the dirty brown snow piled on the sidewalks. I am sick of having sore neck and shoulders at the end of the day (because I scrunch up my shoulders when I'm cold).
J and I haven't taken a single vacation together since our honeymoon two years ago. I'm hoping for a big tax refund so that we can at least have a weekend getaway before the baby arrives.
You may also like: