Quit breastfeeding.
Had to choose between quitting cold turkey and gradually quitting (by cutting out one pumping/nursing session every couple of days). Decided that engorgement pain is preferable to the razor-sharp pain from thrush I get every time my right breast is emptied. Smelled like cabbage soup as I stuffed my bra with cold cabbage leaves to help with the engorgement. Drank sage tea and Coke to help kill my milk supply. Regretted quitting more than once as my breasts became rock-hard and throbbed with pain. Leaked through numerous nursing pads, bras, and shirts.
Felt overwhelming guilt for not providing the best available nutrition for my child. Felt further burdened by "lactivists" online who likened formula to poison, who informed me that if I were not ready to make sacrifices for my child, I shouldn't have gotten pregnant in the first place.
Realized these women know squat about my life or my family.
Did research and discovered that while breastmilk is best, it is only marginally better. Most studies that tout the benefits of breastmilk (or formula, for that matter) are so flawed/biased that there really is no conclusive evidence that children who are formula-fed are any less smart or healthy, or vice-versa. Correlation ≠ causation.
Realized that some of the healthiest, smartest, and most talented people I know were formula-fed as babies. People who are Ivy League graduates, have great jobs, hold MBAs and PhDs, are at top physical shapes and rarely get sick.
Cried tears of relief as I put away my pumping supplies.
Shed a few more tears the first day that Claire went 100% formula. Told her how sorry I was and that I had failed her as a mommy, that she must be patient as I will most likely fail her many more times in the future. Watched as she happily sucked away at her bottle of Similac Sensitive and looked at me as if to say, "I forgive you."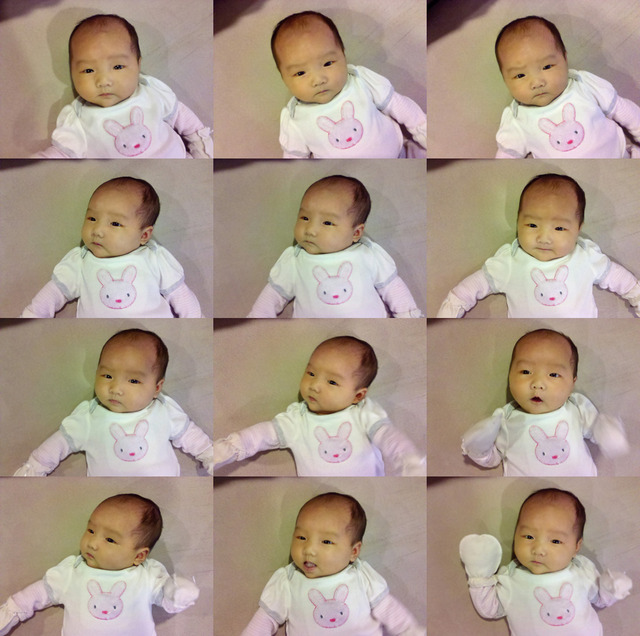 Bonded more with my daughter in 5 days than I had with her in the entire past month. Was able to hold her tight (despite the painful engorgement in my chest) and not dread my next nursing/pumping session.
Realized that I had been associating my baby with pain, and that was now a thing of the past.
Gorged on Thanksgiving dinner without worrying about whether a dish had dairy, seafood, beans, broccoli, and all the other foods I had cut from my diet.
Had my first glass of wine in over 11 months and enjoyed every last drop.
Still experience guilt time to time. Am dreading Claire's 3rd month checkup this Friday when the pediatrician is sure to ask if I am still breastfeeding. Have been reading sites such as Fearless Formula Feeder for encouragement and support.
Hopes that no one will judge me for this decision. After all, doesn't a happy mommy help lead to a happy baby?
You may also like: