I couple of weeks ago, Leslie Knope and Ben Wyatt tied the knot in front of their closest and dearest…in addition to 3 million U.S. viewers. 🙂
If you haven't watched the episode yet, go do it now — it's available on Hulu free of charge! — and have some tissues handy, because I totally cried and know that many of my friends shed tears as well.
NBC recently released the official photos from Leslie & Ben's wedding, shot just the way a regular wedding photographer might have, and they're so stinkin' adorable that my tooth aches just looking at them. (Well, my tooth aches because I'll be getting a root canal later today, but it aches nonetheless.) Enjoy!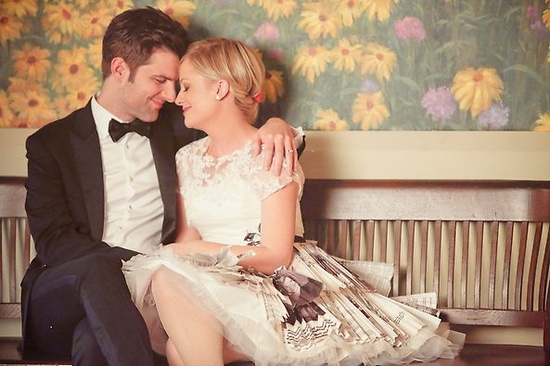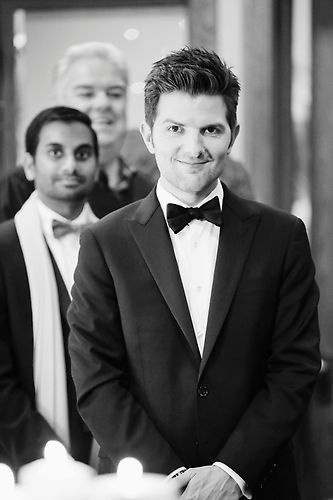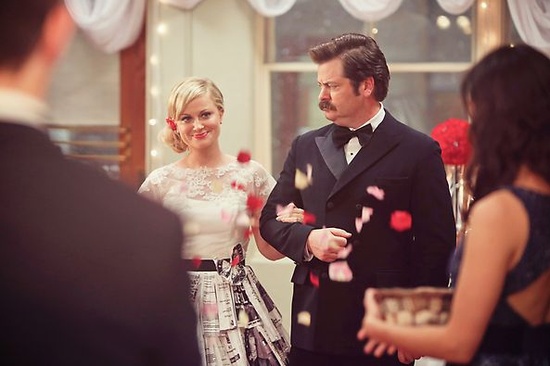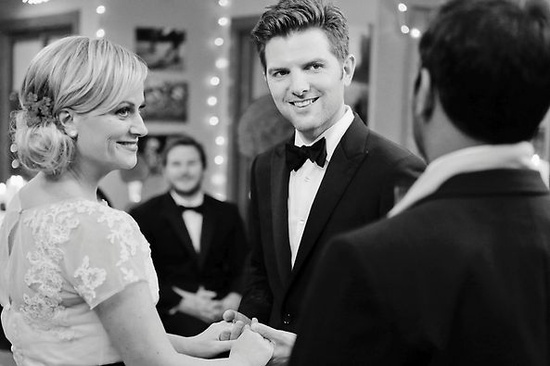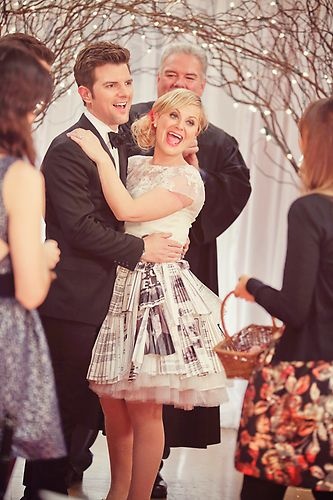 For more, go check out the Ben and Leslie's Wedding Album board on Parks & Rec's Pinterest!
Parks and Recreation is one of those rare shows that just keeps getting better and better. I can't recommend it enough!
You may also like: