A guy friend once told me that he would never date a girl until he has seen her sans makeup first.
"You never know what you'll wake up next to in the morning," he said. "And trust me — club, bar, and lounge lighting is cunningly deceptive!"
I personally don't think my girlfriends and I look that different without makeup. Do we look better? Sure. But we still look like us…just a more polished version of ourselves.
So just based on this small sample, I dismissed my guy friend as being overly paranoid.
Now, I am not so sure.
Take a look at these photos from a Taiwanese television show. One side of these girls' face is makeup-free, while the other is completely done: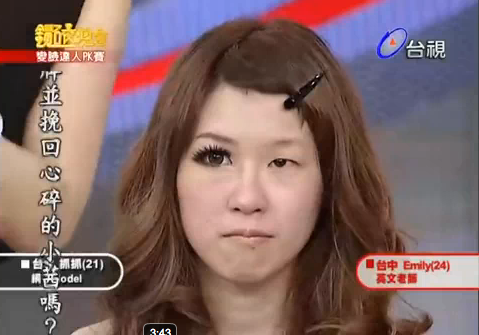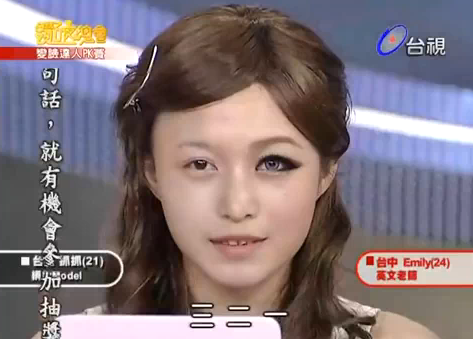 The YouTube video of the entire show can be seen here.
I don't know about you, but those are some freaky transformations! I can't believe this was all done with makeup alone (well, contact lenses too) — the eyes, in particular, look completely different!
One part of me is a bit disgusted at the drastic changes that these girls believe they need in order to look attractive. However…
…the other part wants to learn how to do this!
I am reminded of my own transformation three years ago, when I had my wedding hair & makeup trial with the amazing Maureen & Claudia Pedala:
Yes, the amazing power of makeup.
I remember being so stunned after seeing these 'before' and 'after' pictures that I considered taking a makeup lesson from Maureen…but alas, she charges $200!
Via Absolutely Fobulous.
You may also like: