Whenever I see Comang in his comfy pose, paws twitching and snores galore, I often wonder if he is dreaming, and if so, what about?
And when my daughter is born, I know that I will wonder the same about her.
Obviously I am not the only mother who tries to imagine what her baby is dreaming. Adele Enersen decided to take it one step further and capture her daughter's imaginary dreams through photography. "This is my maternity leave hobby. While my baby is taking her nap, I try to imagine her dream and capture it."
Here are a few of my favorites from the first page…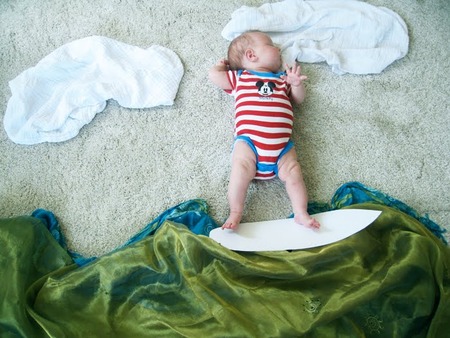 Via Laughing Squid.
You may also like: