Read part 1 here
Read part 2 here
And now, for the conclusion of this series, I present to you: the Korean beauty products that are on their way to me, if customs will pretty-please hurry up so that I can get my greedy paws on them!
First up is the IOPE Air Cushion XP Matte Finish.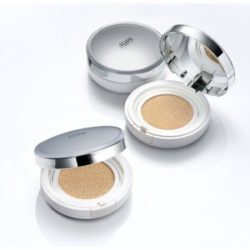 Yep, the cushion compact that started it all — at the height of its popularity, one IOPE Air Cushion XP was sold every 30 seconds in Korea, and it still remains a best-seller in Asia — has just released two new versions: the XP Matte Finish and XP Intensive Cover.
IMHO, this is a great move on IOPE's part, especially with cushions gaining steam in Europe and North America, where women generally prefer additional coverage and/or a matte finish.
And with the warmer months just around the corner, you know that this combination/oily skinned blogger has to try it out!
Because the new IOPE XP cushions were just released this month, only a few e-tailers carry them. Currently, you can get it through ibbi or eBay for $36-$40. (As with other IOPE Air Cushion XP's, it comes with an extra refill.) Will it be better than the Innisfree Long Wear Cushion? I'll let you know!
The Laneige Two Tone Lip Bar is another hot item in Korea right now. It capitalizes on the nation's gradient-lip trend — instead of using different lipsticks, and sometimes, the addition of concealers, to achieve the gradient look, why not have it possible with just one product?
As you can see in the product page, this unique lipstick comes in 10 different shades and combinations. I recently received the VDL Triple Lip Shot Tint Bar (a similar concept, but with 3 colors instead of Laneige's 2 — see picture here) and loved the look. The Laneige Two Tone Lip Bar is supposed to be superior to VDL's; it's supposedly selling out everywhere in Korea! So for the moment, the cheapest place to get it would be through eBay, where it's selling in the mid-$20's.
I bought the Two Tone Lip Bar in #4 Milk Blurring, and I'll definitely at least Instagram the look once I receive it!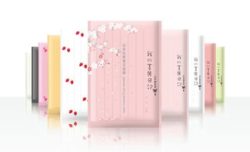 Next up are some sheet masks. I had read about these through /r/Asianbeauty, which has become a new favorite internet hangout spot lately.
The first batch of masks are from the Taiwanese company My Beauty Diary. These sheet masks are a favorite among Asian Beauty enthusiasts for their affordable price, quality of ingredients, and efficacy. I unfortunately have never tried these masks (the travesty!) and was a but overwhelmed by all the choices, so I chose to go with a variety pack.
If you're lucky enough to have a local Walmart that carries My Beauty Diary masks, go run and get some for your skin's sake! They usually come in boxes of 10 for less than $15.
The next batch of sheet masks — the Banila Co. Miss Flower & Mr. Honey Hydrogel Mask — sent /r/Asianbeauty into a frenzy when Fifty Shades of Snail blogged about it. In fact, Memebox has been sold out of the stuff ever since she wrote about it and I'm pretty sure she played a big role in that. 😉
I've had great experience with all the Banila Co. products I've tried, so I knew I needed to add these to my next mask haul! Right now the cheapest I can find the masks is through KoreaDepart, at $20.80 for a set of 5. If you want to buy these in singles, W2Beauty carries them for $9.05 each.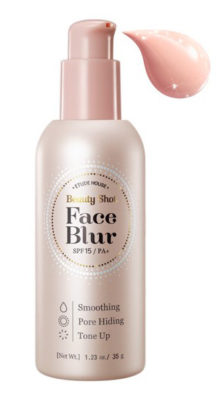 The Etude House Beauty Shot Face Blur is another new product that is taking the world of Korean beauty by storm. This primer supposedly fills in pores and readys your face for makeup as it uses light-reflective particles to produce a "filter" effect.
While its commercial is pretty ridiculous, numerous beauty bloggers have raved about the product — just check out the video and photos on this one!
Luckily, since Etude House is such a large and popular brand, the Beauty Shot Face Blur is not difficult to find. Plenty of Korean e-tailers and eBay sellers carry it for around $15, and you can even find it on Amazon Prime for $19.89 (as of this writing). You may also choose to get it from the Etude House Global webstore — they're constantly having sales, so you can pick up a few other adorable items while you're at it! 😉
The last item on this list is a sunscreen. While I have been happy with my Missha Sun Milk (I switch back and forth between the Soft Finish and the Waterproof depending on what I have planned that day), I saw that Innisfree had been expanding its No Sebum line and noticed a sunblock and a sun milk in its offerings.
Innisfree is another of my favorite brands (and my sister claims she's had the best results with their skincare products), so with the summer months just ahead, I decided to give this a try.
Will the Innisfree Eco Safety No Sebum Sun Milk SPF50+ PA+++ live up to its claims? Once again, you'll have to stay tuned! 😉
Questions? Comments? Please let me know below in the comments!
Do you want more? Well, you're in luck…because I will be hosting an abso-frickin-tastic giveaway later this week! 😀 Check back on Friday — I guarantee you won't want to miss it!
You may also like: