Twelve-year-old twins Corey and Jason Grant are so desperate to bring NBA star LeBron James to New York that they have launched the #NY <3 LeBron campaign. With the help of their parents and adult friends who work in marketing, Corey and Jason helped create a way for fans to show their love for James online and in real life.
Supporters of the movement can head on over to nyHeartLeBron.com which showcases a giant counter next to a clickable @NY <3 LeBron button. You can also make the counter go up by tweeting the hashtag #NY<3LEBRON…or, you can locate one of the ten #NY<3LeBron buttons that are located in key spots around NY and push it!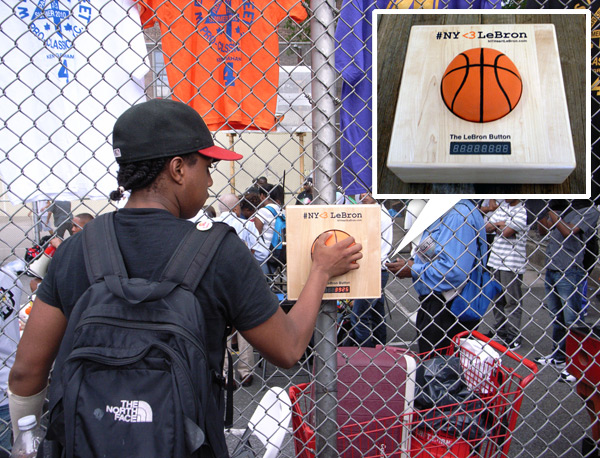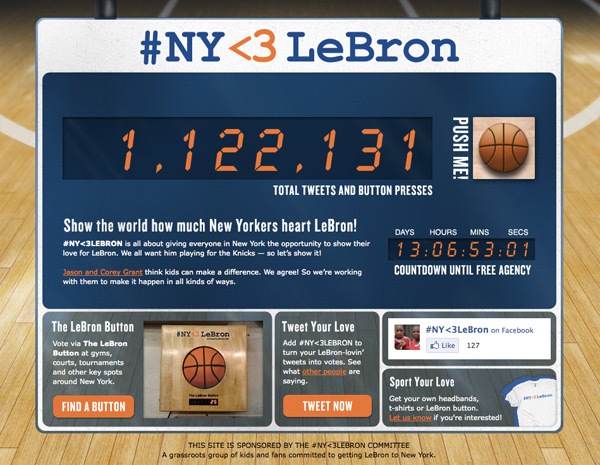 I love the ingenuity and creativity of this campaign! How can LeBron not take notice, especially with the irresistible faces of Corey and Jason in tow?
T-minus 12 days until LeBron officially becomes a free agent. Where will he go?
Via NotCot.
You may also like: