Artist Delane Meadows has created a fantastic map of the major characters' travels in the 7th Harry Potter book:
In the desire to take something of fantasy and eluded it to be factual, I mapped out the travels of characters from the 7th installment of the Harry Potter books. I plotted out a time line that coincides with a map, along with key elements pointed out along the conquest.
I really wish a large, high-res version was available so that I can examine — and admire — the map in its full glory. But for the moment, these will have to do…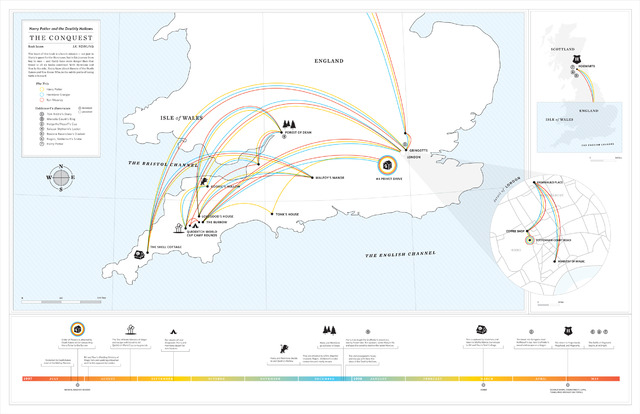 Via Digg.
You may also like: