I fully realize that this may not be the best time to make this announcement — ahem, see two posts down — but I wanted you to know that I am currently looking for work.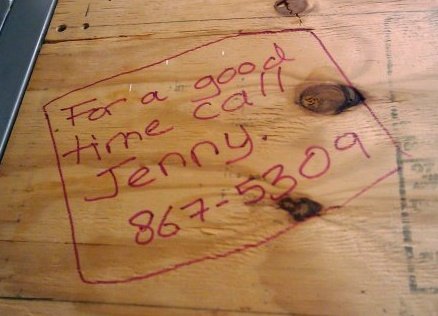 Obviously not my number, but a funny and appropriate (at least to my weird
sense of humor) sign for this post. Get it? 😉
For those who are not aware, I used to work in marketing and was a designer (web and print) and web developer. Now that the kids are older, I would love to start freelancing again to slowly transition my life to that of a working mom.
Not to mention, keeping myself busy and focused would help me on my road to recovery. (It has in the past.)
So if you, or someone you know, is in need of a web/blog design, illustration, photo retouching, and/or any other design-related services — no matter how big or small — please let me know!
For more details, please check out my Design Services page.
You may also like: