With CES 2009 closing tonight, I think it is safe to say that the biggest announcement/drool-worthy gadget at this year's largest gadgets show was the Palm Pre.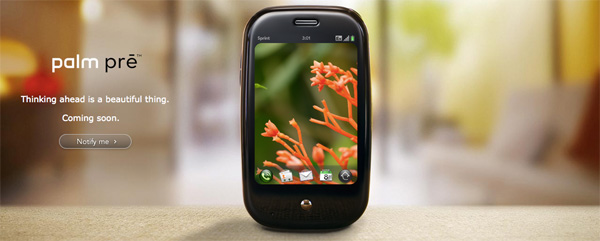 Upon first look, the phone isn't too impressive.
But if you're curious to take a good look at what the interweb has been buzzing about since its announcement Friday, take the time to watch this video of the keynote:
Dontcha just love it?
However, no device is perfect. My three main gripes with the Pre are:
No expansion card. The 8 GB of internal storage is impressive, but most smart phones now come standard with the option of popping in a microSD card for full utilization of its features. Heck, a 2 TB (yes you read that right…terabyte) microSD card has just been announced – these days, we want our phones to be multimedia powerhouses!
It is a closed platform. Sure, any doofus with knowledge of HTML, CSS, and JavaScript will be able to create widgets, but they won't be native apps.
The body is too "bubbly" for my tastes. You know me and my clean, angular lines.
Reports from the blogsphere state that Palm booth lackeys were very strict about minimal hands-on testing of the device at CES. That, in addition to the fact that the release date is slated for "the first half of 2009" leads me to believe that the phone is still pretty buggy.
Nonetheless, I am still pretty excited about this phone. And, as many analysts have stated, this is probably Palm's last chance to keep afloat in the mobile market.
You may also like: