J and I caught Predators last weekend and it was awesomely bad as expected.
I won't give away any details, but I will say that there is one fantastic death scene that seemed to cause the entire theater to gasp.
I've always been a sucker for scifi b-movies and the Predator films are no exception (yes, even the AVP movies). Unsurprisingly, I've found this chart to be right up my alley and I'm sure my fellow Predator fans will enjoy it too.
(Click to view large.)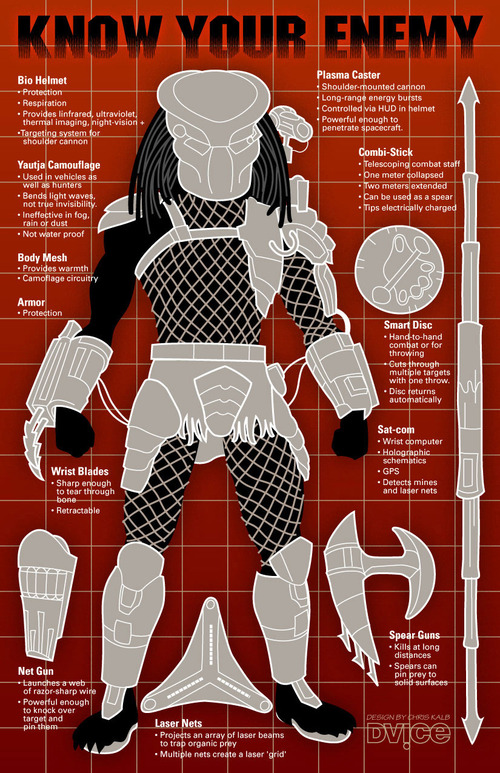 Via GeekTyrant.
You may also like: