We received the digital proofs from our wedding photographer, Danny Weiss, a few weeks ago. Since then I've been honing my Photoshop techniques on these gorgeous photos. A bit of desaturation here, some level adjustments there, and voila! Good post-processing can really help add emotion to a photo, or change the look and feel altogether.
J doesn't understand why I do this. "I like 'em au naturelle, baby!" he says.
What do you think? Do you like these photos before or after Photoshop?
Photo A, Before: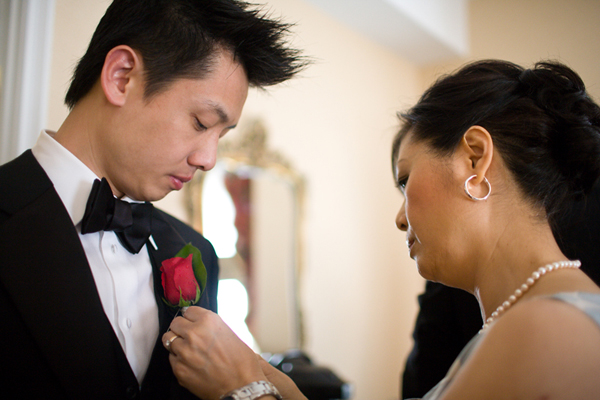 J looks exactly like his mother!
Photo A, After: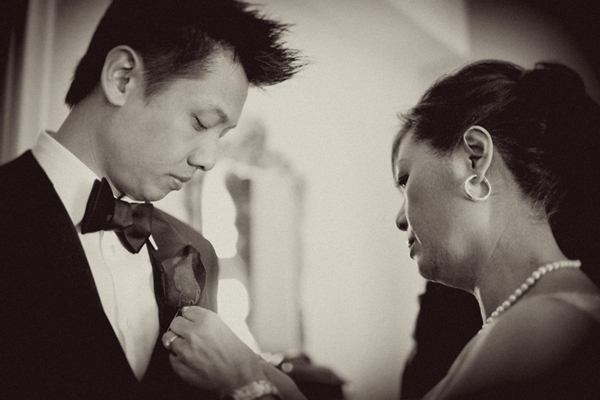 Photo B, Before:

Me sneaking up on J before he sees me for the first time
Photo B, After:
Photo C, Before:

When J saw this picture, he asked why I never look this happy with him. "Well, here's photographic proof I do," I replied.
Photo C, After:
I don't think Photoshop is a necessary tool, because so many photos are already beautiful without it. In addition, I certainly wouldn't be retouching all the pictures (Photoshop 1,400 pictures? Sha, and monkeys might fly out of my butt!)…however, I must admit that it's fun and can be a bit addicting.
If you are a new reader, welcome! Just in case you feel like stalking me, you can see more pictures from the wedding here.
You may also like: